Dog Breeders > Russia


Kennel Dachshund Land
Kennel "Dachshund Land". Database Dachshunds from the World information about dachshunds, photo, pedigree, dog show.
Dachshund

IZ DOMA KINSHT
Kennel "IZ DOMA KINSHT"-Zwergspitz and Kleinspitz, white kleinspitz in Russia. Dogs for show and pets. Puppies for sale.
German Spitz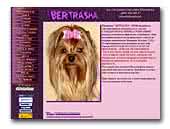 Питомник Бертраша
Йоркширский терьер и Бивер- Йоркширский терьер,Yorkshire Terrier, Biewer Yorkshire Terrier, разведение, щенки. документы FCI - РКФ.
Yorkshire Terrier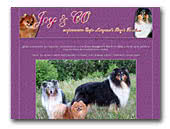 Joy & CO
The breed: collie, sheltie and german pomeranian spitzs! Information, pedegree, much photo of the our dogs and puppy in gallerys. The other sites links. Exchange links. Sale puppy collie and german pomeranian spitz!
Collie Rough
Shetland Sheepdog
Pomeranian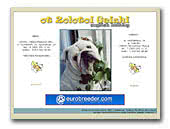 kennel ot Zolotoi Geishi
english bulldogs
Kennel of english bulldogs "ot Zolotoi Geishi" from Russia.
English Bulldog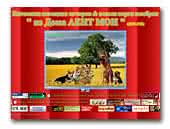 Kennel iz Doma AENT MON - Welsh Corgi Pembroke&German Shepherds
Kennel of welsh corgi pembroke and German shepherds dogs «iz Doma AENT MON» Russia. It is registered in 1997 in RKF - FCI. Dogs kennels have titles of champions of Russia, Bulgaria, Romania, Macedonia, Montenegro.
Welsh Corgi Pembroke
German Shepherd Dog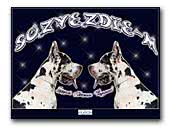 SOZVEZDIE-M - Great Danes Kennel
SOZVEZDIE-M Kennel Great Danes: owner Margarita Kulikova. Russia, Moscow. Black and harlequin great danes.
Great Dane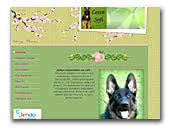 Loren Sofi German shepherds
The standard of breed, and as my German shepherds Sofi and Vasilisa.
German Shepherd Dog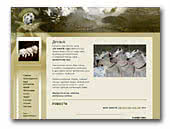 Iz Lunnoy Stai - Dogo argentino kennel
The kennel "Iz Lunnoy Stai" (RKF-FCI) welcome you to the our site. This site devoted to an amazing and mysterious breed of dogs - Dogo Argentino.

Our kennel can help you to choice, education, feeding and training the Dogo Argentino puppy. Professional handler, with extensive experience showing this breed, can prepare yours Dogo Argentino for shows.
Dogo Argentino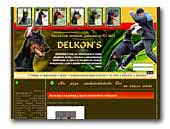 DELKON'S kennel
Kennel of Dobermann Delkon's from Russia.


Dobermann
.

.