Dog Breeders > Russia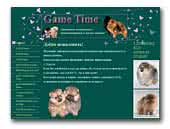 Game Time
Kennel "Game Time" - German Spitz Pomeranian and in Russia. Puppies for sale. For show and home.
German Spitz - Pomeranian, Kleinspitz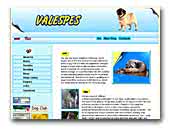 Valespes Pugs Kennel
We are breeding pugs more then 10 years.The kennel name "Valespes" was registrated in FCI in 1998. The owners of the kennel: Pestova Elena and Pestov Sergei. We live in Russian Federation in town Cheliabinsk.
Pug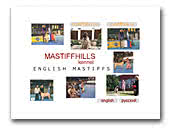 MASTIFFHILLS Kennel - English Mastiff
MASTIFFHILLS KennelL - famous and the most experienced Russian breeders, English Mastiff club and association, puppies for sale, pedigrees, photos, participation in Dog Show.
English Mastiff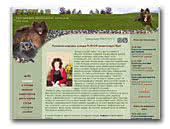 PUSHAR
питомник породы немецкий шпиц
Питомник немецких шпицев "Pushar"(RKF-FCI)ведет плановое разведение миниатюрных(карликовых), малых и средних шпицев черного и коричневого окрасов. Щенки от лучших представителей породы, консультации по воспитанию, выставочной подготовке, грумминг (уход за шерстью). Руководитель питомника - кинолог Селиванова Татьяна Владимировна
German Spitz

IRBIS golden retriever
My Goldens - lots of photos, show news, puppies.
Golden Retriever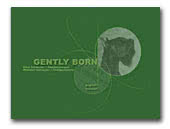 GENTLY BORN kennel
We breed giant and miniature schnauzers for show, sport and family with a nice temperament. Riesenschnauzer and miniature schnauzer white, black.
Giant Schnauzer
Miniature Schnauzer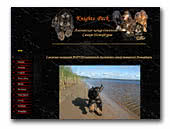 Knights Pack English Cocker Spaniel
English Cocker Spaniel of Saint-Petersburg, Russia.
English Cocker Spaniel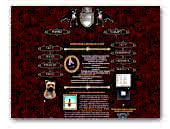 Rambo Kennel
American Pit Bull Terrier - bloodline Frisco, SixBits, Nigerino.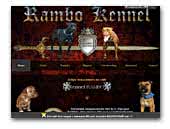 Rambo Kennel
The American Pit Bull Terrier has a huge energy in a compact package, always included full drive 4x4. Sport, training, shows and much more subject to this breed. Our Kennel is engaged in this breed since 2000.

The ancestors of the dogs of our kennel became a pit bulls of known kennels of Russia, in whose veins flows the blood of legendary working dogs of nurseries of the United States, Europe and Russia.
American Pit Bull Terrier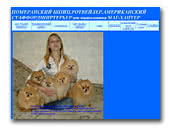 MAG-HANTER pomeranians
We a small hobby-kennel - the Home of Vice the World champion 2006 and Vice-champions of Europe 2007 - Aljens Golden Chip of Mag-Hanter. We are engaged since 1999. Lines LENETTE, STARFIRE, RAFFINAN. Champions of many countries, Interchampions.
Pomeranian
.

.