Dog Breeders > Russia

Питомник ШЕЛКОВЫЙ НОС
Питомник "Шелковый Нос" (РКФ) предлагает щенков Йоркширского терьера, Чихуа-хуа, Русского той-терьера, Померанского шпица полностью привитых,клейменых. Мы с радостью поможем Вам выбрать щенка,для души или для выставок. Приглашаем на вязки сук с высокопородными, кобелями. Также ведётся предварительная запись на щенков-Шпица, Йоркширского Терьера, Чихуа-хуа и Русского Той-терьера. При Питомнике есть свой ветврач и груммер, который всегда даст граммотную полезную консультацию.
Chihuahua
German Spitz
Yorkshire Terrier
Russian Toy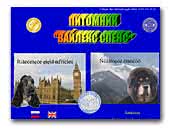 VAILEX SPENS
Proffesional kennel of English Cocker spaniel and Tibbetian Mastiff - puppies.
English Cocker Spaniel
Tibetan Mastiff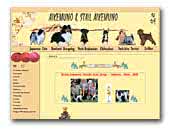 Aikemuno - kennel
In ouer kennel have 5 world, europeans champions, welcome in web-site !
Brussels Griffon
Small Brabant Griffon
Japanese Chin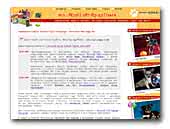 mini-dogs.ru
Russian Toy Terrier and Chihuahua
Dog club of breeders in Moscow who dedicated the whole their life to breed the smallest dogs in the world. At our website you can see photo albums of puppies Russian Toy terrier (Toy Dog) and Chihuahua who were already sold to our customers, so you can see the quality of our breeding.

Besides attractive pictures of our puppies and hot ads for sale you can find a lot of interesting information about these amazing dogs. Our website is operate for a while only on Russian, but if want to contact with us we have people who can communicate in English. Our slogan is: "Minimum problem - Maximum pleasure" for a family who love dogs!
Russian Toy
Chihuahua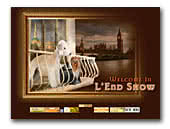 kennel L'End Show
Welcome to us on a site! Here you will find beautiful bedlington and yorkshire terriers!!!!
Bedlington Terrier
Yorkshire Terrier
« Prev 1 2 3 4 5 6 7 8 9 10 11 12 13 14 15 16 17 18 19 20 21 22 23 24 25 26 27 28 29 30 31 32 33 34 35 36 37 38 39 40 41 42 43 44 45 46 47 48 49 50 51 52 53 54 55 56 57 58 59 60 61 62 63 64 65 66 67 68 69 70 71 Next »