Dog Breeders > Russia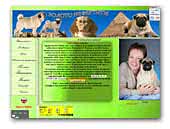 Золото Нефертити
Cattery show career and breeding dogs breed Pug.


Pug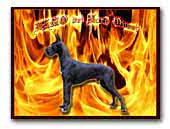 NEMO del Nord Ovest - black great dane
Personal site of black great dane - NEMO del Nord Ovest.
Great Dane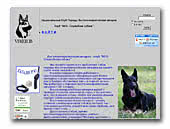 VEOCLUB
Восточноевропейская овчарка
Восточноевропейская овчарка в Москве. Щенки ВЕО, племенная работа, дрессировка собак, соревнования собак, фотоотчеты о жизни ВЕО. Форум.
East European Shepherd / VEO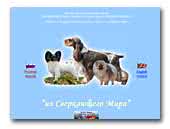 Kennel IZ SVERKAJUSHEGO MIRA
Our kennel is to Smolensk, Russia. Our breed: English cocker spaniel, Papillon, German miniature spitz and Pomeranian.

Welcome to our site! On it you will find information on our dogs, puppies, successes at shows, a big photo gallery and many other things. The kennel is since 1992.
English Cocker Spaniel
Papillon
German Spitz - Kleinspitz, Pomeranian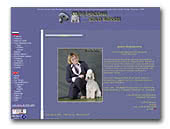 Solo Rossii Kennel
Our bedlingtons are a part of our family. This site will show detailed information about the history of our kennel, about breed, our dogs and our attainments. Bedlingtons are my tender passion! Our objective point is to breed healthy Bedlington Terriers as close to the Breed Standard as possible. You are Welcome!
Bedlington Terrier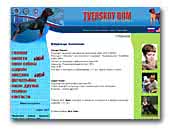 TVERSKOY DOM Rottweilers kennel
We are breeding Rottweilers for more than 15 years. We possess dogs from the best manufacturers Germany and the World. Our dogs are nice, modern type, the nature and quality of workers. Our dogs benefit show in many countries around the world.
Rottweiler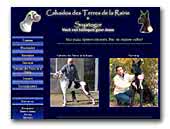 Calvados des Terres de la Rairie
& Sviatogor
Calvados des Terres de la Rairie & Sviatogor. Personal site of Black and Harlequin Great Danes.
Great Dane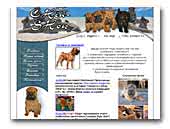 Kennel CHinSHow
Shar-pei show kennel CHinSHow colours fawn, red, mahagon, blue, isabell, choco, black, creme.
Shar Pei
Poodle
Maltese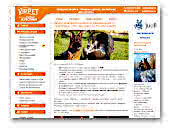 Juoll - German Shepherds
"Juoll" - German Shepherd Dog kennel in Moscow.
German Shepherd Dog
Golden Retriever
Caucasian Shepherd Dog
.

.