Dog Breeders > Russia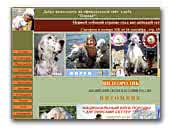 Клуб Порода - сеттеры и спаниели
Клуб "Порода" - племенное разведение собак всех пород, опыт работы 19 лет. Оказываем помощь в подборе щенка, в дальнейшем индивидуальное обслуживание на дому: контроль здоровья, воспитание и дрессировка, подготовка к выставкам, хэндлинг, подготовка к охоте.

Основная специадизация: английский сеттер.Клуб является членом НКП "Английский сеттер". Национальный клуб породы «Английский сеттер» (НКП) - межрегиональной общественная кинологическая организация, созданная в соответствии с законодательством Российской Федерации и нормативными документами РКФ. Дата создания 28.05.2003. НКП представляет породу в РКФ и отечественное её состояние в ФЦИ.
English Setter
Irish Red Setter
English Springer Spaniel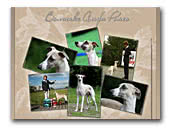 Voltaks Alfa Romeo
Whippet and Dog Handling - Voltaks Alfa Romeo and Lozin Sergey.
Whippet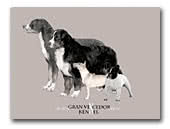 Gran Vencedor kennel
great swiss mountain dog
We are a show and breeding kennel in Moscow, Russia. Our aim is to breed and show great swiss mountain dog of good health, conformation, temperament, good looks and lots of personality.
Great Swiss Mountain Dog
Miniature Bull Terrier
French Bulldog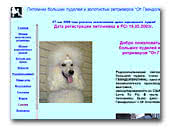 Ot Gvendolen (RKF/FCI)
Show and breed- class puppy of retriver and poodle. Color: white, black and silver. Dogs for are viscous.
Poodle standard
Golden Retriever

fila-alfa.narod.ru
Fila brasileiro in Perm, Russia. I am a hobby breeder of Fila Brasileiro from Russia. Excelent quality lines from Brasil, Portugal, Spain, Hungary, Chech and Russia. A great number of fila brasileiro photos and videos! Welcome!
Fila Brasileiro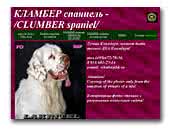 LAKRITEL clumber spaniel
Selection clumber spaniel.
Clumber Spaniel
« Prev 1 2 3 4 5 6 7 8 9 10 11 12 13 14 15 16 17 18 19 20 21 22 23 24 25 26 27 28 29 30 31 32 33 34 35 36 37 38 39 40 41 42 43 44 45 46 47 48 49 50 51 52 53 54 55 56 57 58 59 60 61 62 63 64 65 66 67 68 69 70 71 Next »