Dog Breeders > Russia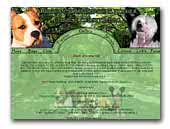 Kipairis - American Staffordshire Terrier
and Chinese Crested Dog
Foto Chinese Crested, Foto am staff, foto from dog shows, puppies.
American Staffordshire Terrier
Chinese Crested Dog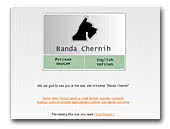 kennel iz Bandy Chernyh
Kennel of riesenschnauzers black.
Giant Schnauzer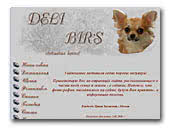 DELI BIR'S
Smooth and long-coated chihuahua kennel from Russia.
Chihuahua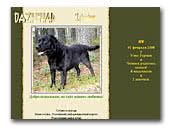 Starz Meriland DAZY CHAP
Labrador Retriever
Web site about my frend - black labrador Starz Meriland DAZY CHAP (Internation Champion, Champion Russia, Estonia, Champion national club). Show results, photos, puppies, photos pupies.
Labrador Retriever


Siberian Husky from St. Petersburg
and suburbs
About breed. Puppies for sale! Show dogs and sled dogs!
Siberian Husky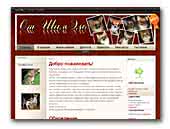 От Шамэль chihuahuas
Chihuahuas "От Шамэль", puppies chihuahuas, clothes for dogs.
Chihuahua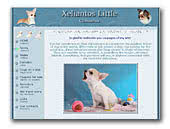 XELIANTOS LITTLE Chihuahuas
Is glad to welcome you on pages of my site!
You for certain know, that chihuahua it is considered the smallest breed of dog in the world, differently to tell, pocket a dog. Not looking for the small size, these lovely creations give huge power to those whom love.

They are capable to be sensitive, is boundless the tender, devoted friends. Everything, that you here will see, is anyhow connected with my favourite chihuahua.
Chihuahua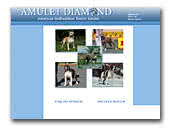 Amulet Diamond - amstaffs kennel
Professional kennel, specialising on the American Staffordshire Terriers. We can give you - News, Photo, Articles about Dog Shows. Puppy for sale. We be interested in our puppy. History and breed standard.
American Staffordshire Terrier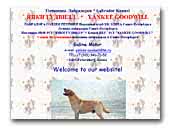 YANKEE GOODWILL Labradors
Kennel RKF-FCI YANKEE GOODWILL, St-Petersburg, Russia. We breed labradors of excellent English and American bloodlines for quality and temperament. There are a lot of my photos of labradors & another breeds from CRUFTS and Potomac on the web-site. Welcome!!! Galina Motor
Labrador Retriever
.

.