Dog Breeders > Russia

VENTO FORTUNA Chihuahuas
In kennel "Vento Fortuna" is conducted professional cultivation of dogs of breed Neapolitan mastif since 1998 and chihuahua since 2005. Our kennel is officially registered in RKF-FCI. Chihuahua of kennel-titled of a dog of the best Russian and Italian blood lines.

Our dogs - all members of our family. They live and successfully participate at exhibitions of any rank. Puppies of kennel are grown perfectly up, socialized and healthy, they have all obligatory inoculations and documents before move in the new house.
Welcome in our website!
Chihuahua
Neapolitan Mastiff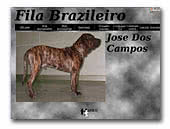 Jose Dos Campos Fila Brazileiro
The site is devoted to a dog of breed Fila Brazileiro.
Fila Brasileiro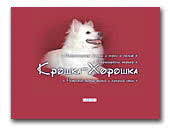 kroshki-horoshki.narod.ru
Многопородный питомник собак "Крошка-Хорошка".
Miniature Schnauzer
Yorkshire Terrier
Miniature Spitz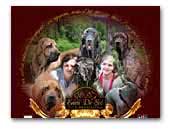 Kennel Eden De Sol
Kennel Fila Brasileiro in Russia.
Fila Brasileiro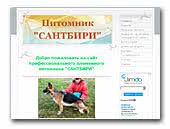 Kennel Santbiri
Kennel "Santbiri". Breed: german shepherd dog, german spitz. Puppy.
German Shepherd Dog
German Spitz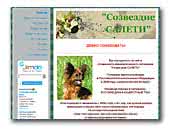 Kennel Sozvezdie SALETI
Kennel "Sozvezdie SALETI". Breed: russkiy toy, zwergpinscher. Shows, puppy.
Russkiy Toy
Miniature Pinscher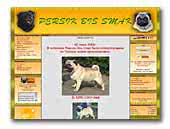 Persik Bis Smak Pugs
Persik Bis Smak Kennel - Pugs. Owner Bobrova Svetlana.
Pug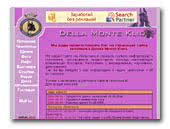 Kennel Della Monte Klio (FCI)
German (Deutscher) boxer's in Moscow, owned by Mrs Olga Klimenkova.
German Boxer
« Prev 1 2 3 4 5 6 7 8 9 10 11 12 13 14 15 16 17 18 19 20 21 22 23 24 25 26 27 28 29 30 31 32 33 34 35 36 37 38 39 40 41 42 43 44 45 46 47 48 49 50 51 52 53 54 55 56 57 58 59 60 61 62 63 64 65 66 67 68 69 70 71 Next »