Dog Breeders > Russia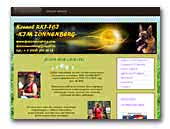 Kennel Kim Zonnenberg
I'm glad to see you on the site kennel "Kim Zonnenberg"! I have been breeding dogs following breeds - german shepherd dog, doberman, velsh corgi pembroke, russkiy toy, chihuahua. Look my favourite dogs, probably, you will find here your future favourite!
Russian toy
Chihuahua
Dobermann
German Shepherd Dog
Welsh Corgi Pembroke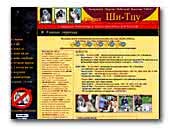 Ши-Тцу КОЛЖ «НИКА»
We shall tell you about our sections and our dog. In section вывешаны results of our dogs on exhibition, information on National club shih-tzu to Russia and change on our put.  You get acquainted with Champion of our club, but in the same way with future Champion   our hope.

In section of the exhibition you may get acquainted with result монопородных exhibitions shih-tzu, timetable of the exhibitions of the miscellaneous rank on Russia and nearest зарубежья (including exhibitions on sort).
Shih Tzu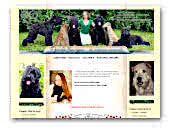 FRANKO VALADA'S
Kennel of Wheaten terrier and Black terrier
This is the professional kennel of Black Russian terrier and Irish Soft Coated Wheaten terrier. We have been engaged in breeding and showing Black Russian terriers since 1993. We have dogs of our breeding in many countries of Europe, Asia and USA. With love, FRANKO VALADA'S!
Black Terrier
Irish Soft Coated Wheaten terrier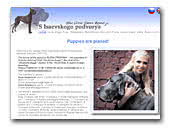 Kennel S ISAEVSKOGO PODVORYA
Blue great danes in Moscow. The kennel is registered in FCI in 2002, but breeding of danes we are engaged, since 1992.
Great Dane
« Prev 1 2 3 4 5 6 7 8 9 10 11 12 13 14 15 16 17 18 19 20 21 22 23 24 25 26 27 28 29 30 31 32 33 34 35 36 37 38 39 40 41 42 43 44 45 46 47 48 49 50 51 52 53 54 55 56 57 58 59 60 61 62 63 64 65 66 67 68 69 70 71 Next »