Dog Breeders > Russia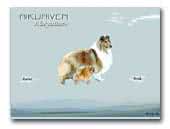 AIKUAIVEN kennel
German kleinspitz, Pomeranian and Rough Collie of the north of Russia.
German Kleinspitz and Pomeranian
Collie Rough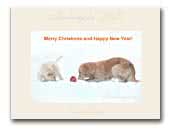 Ambergold GK Golden Retriever Kennel
My Goldens - lots of photos, stories, show news, pups
Golden Retriever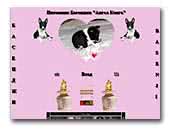 ANGEL CONGO
Kennel basenji "ANGEL CONGO". Standard, history, our dogs, puppies, photogallery, news ...
Basenji


IRINLAND Doberman Kennel
Dobermann kennel "Irinland" from Russia (FCI) produce high quality and working ability dobermann pupps for breeding, show, work, sport and family . Our dobermanns have strong body, big bones, beautiful heads, nice topline and tailset, character is friendly with children, people, pets.
Dobermann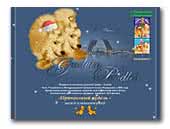 Gudvin kennel
We presents miniature and dwarf apricot poodles.
Poodle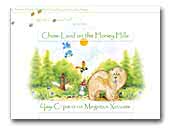 IMPERIAL TREASURE Chow Chows kennel
Chow Chows and puppies of IMPERIAL TREASURE kennel: we work with the several blood lines: german, english and american. We breed cream, black, red and fawn (cinnamon) Chows... CHOW LAND of the HONEY HILLS: interesting journey along the Magical Chow World.

The Chow PHOTO-CONTEST ("Mr. & Ms. Chow of the month"), Chow wall-papers, Chow greeting cards... and more...
Chow Chow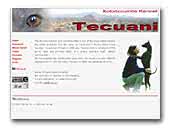 Xoloitzcuintle Kennel Tecuani
We are engaged the Xoloitzcuintle (standard and intermediate size). Our kennel has been officially registered in FCI with the name "Tecuani", the certificate № 6792.
Xoloitzquintle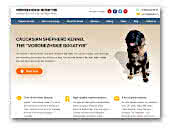 Voronezhskie Bogatyri Caucasian ovcharka
Russian breeding kennel of Caucasian ovcharka (Kavkazskaya ovcharka, Caucasian Mountain dog, Shepherd dog, Sheepdog), puppies and adult dogs for sale.
Caucasian Shepherd Dog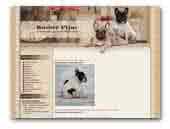 BUSHER PLJUS French Bulldog
At the BUSHER PLJUS and VILJAMS kennels, located in Russia, we breed and show quality French Bulldogs. Our puppies are raised as a part of our family, they are happy and well socialized. We are dedicated to finding loving homes for our puppies. We have finished many champions and we have provided many loving homes with wonderful companion French bulldogs. We offer both show quality as well as companion dogs to discriminating buyers. Our dogs come with FCI-RKF worldwide recognized registration which can be easily converted to AKC registration.

Here at the BUSHER PLJUS and VILJAMS kennels we strive to raise puppies that are healthy, sound and are correct in conformation. We practice inbreeding or line-breeding and take all measures to ensure that our dogs are healthy and free of genetic defects. Due to our selective breeding, our puppies inherit the best qualities from their parents. Our puppies have the correct body structure, gate, movement, and temperament. Most of our puppies are champion sired and all have champion bloodlines in their pedigrees.

Our puppies can be shipped worldwide at buyers expense. We have numerous references from buyers in Japan, US, Canada, Germany, Norway, Kirghizstan, and Philippines.
French Bulldog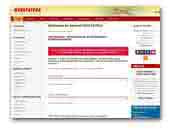 MULTATULI kennel of Miniature Pinschers
We are very fan of Miniature Pinschers and feel passion of breeding of this breed. Dog quality: character and beauty - it's the basic purpose for us! We breed in Russia with Russian and foreign bloodlines.

Welcome to official homepage of our kennel! Much beautiful dogs and pictures here, full chronicle of events of our kennel... and also puppies, of course!
Miniature Pinschers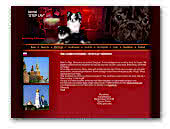 Step of love
We call a French bulldog "A little Knight". Our goal is to create a perfect animal with high World standards, excellent health and great mind. Information and advices about breed.
French Bulldog
« Prev 1 2 3 4 5 6 7 8 9 10 11 12 13 14 15 16 17 18 19 20 21 22 23 24 25 26 27 28 29 30 31 32 33 34 35 36 37 38 39 40 41 42 43 44 45 46 47 48 49 50 51 52 53 54 55 Next »