Dog Breeders > Russia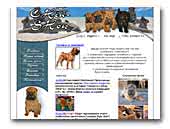 Kennel CHinSHow
Shar-pei show kennel CHinSHow colours fawn, red, mahagon, blue, isabell, choco, black, creme.
Shar Pei
Poodle
Maltese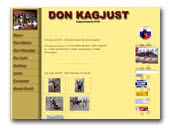 DON-KAGJUST dobermann kennel
Here You can buy a puppy of doberman, learn about the breed doberman, find photos of doberman.
Dobermann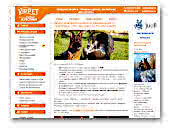 Juoll - German Shepherds
"Juoll" - German Shepherd Dog kennel in Moscow.
German Shepherd Dog
Caucasian Shepherd Dog
Golden Retriever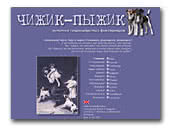 Kennel Chizhik-Pyzhik
Site of Fox Terrier Smooth kennel. Small kennel in Moscow. Our foxes, stantard, breed history, puppies, many photos, show results, FoxArt gallery.
Fox Terrier - Smooth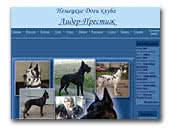 LEADER PRESTIGE - Great Danes Club
LEADER PRESTIGE - Club of Black and Harlequin Great Danes.
Great Dane
« Prev 1 2 3 4 5 6 7 8 9 10 11 12 13 14 15 16 17 18 19 20 21 22 23 24 25 26 27 28 29 30 31 32 33 34 35 36 37 38 39 40 41 42 43 44 45 46 47 48 49 50 51 52 53 54 55 56 57 58 59 60 61 62 63 64 65 66 67 68 69 70 71 Next »