Dog Breeders > Russia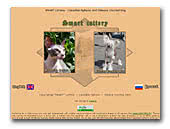 SMART KENNEL - Chinese Crested Dog
Welcome to a site! Together with the Canadian sphynxes at us live naked dog breeds Chinese Crested. His concern to decorative breeds are beautiful and graceful, similar on small horse (in our nursery growth of manufacturers does not exceed 32!!) this year at us puppies Chinese Crested from very interesting pair with unique and perfekt a combination breed N'CO are planned and MOONSWIFT.

Так will be viscous with the checked up manufacturers, whose children have at least the Russian Champion's title, and the exported puppies Chinese Crested champion's titles of the countries of residing. We actively cooperate with known in Russia and not only breeding nursery RKF "KREDO FESTA" and our crested birds are included into the plan of his development.
Chinese Crested Dog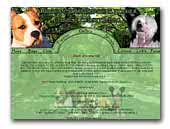 Kipairis - American Staffordshire Terrier
and Chinese Crested Dog
Foto Chinese Crested, Foto am staff, foto from dog shows, puppies.
American Staffordshire Terrier
Chinese Crested Dog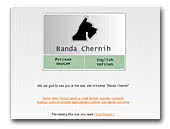 kennel iz Bandy Chernyh
Kennel of riesenschnauzers black.
Giant Schnauzer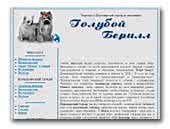 Голубой берилл
Chihuahua and yorkshire from Russia.
Chihuahua
Yorkshire Terrier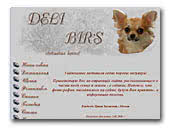 DELI BIR'S
Smooth and long-coated chihuahua kennel from Russia.
Chihuahua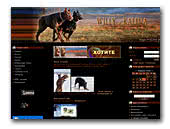 Willy & Kalina - doberman
My doberman Willy Brown iz Dinastii Bridzhit & Modus Ost Kalina Krasnaya.
Dobermann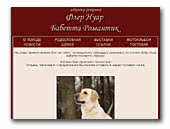 FLER NUAR BABETTA ROMANTIK
labrador retriever
Welcome to the personal web-site of our lovely dog! FLER NUAR BABETTA ROMANTIK - Russian Champion, 3xCC (exp. Maurice Givan, Susanna Wiles, Jim Nolan), 4xBOS, BOB, BIG-II HD-A/A ED-0/0. There are a lot of photos, show results.
We are waiting for perspective puppies!
Labrador Retriever
« Prev 1 2 3 4 5 6 7 8 9 10 11 12 13 14 15 16 17 18 19 20 21 22 23 24 25 26 27 28 29 30 31 32 33 34 35 36 37 38 39 40 41 42 43 44 45 46 47 48 49 50 51 52 53 54 55 56 57 58 59 60 61 62 63 64 65 66 67 68 69 70 71 Next »