Dog Breeders > Russia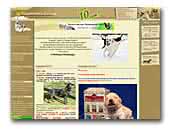 Timantti Solid - Labradors kennel
Targeting on black and yellow labradors, we have First labrador Internation Champion in Russia, first Champion of National Club, 23 International Champion FCI (18 labradors, 5 goldens & 2 dachshunds), more than 100 Champions of different countries.
Labrador Retriever
Golden Retriever
Dachshund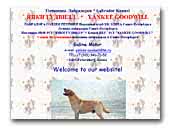 YANKEE GOODWILL Labradors
Kennel RKF-FCI YANKEE GOODWILL, St-Petersburg, Russia. We breed labradors of excellent English and American bloodlines for quality and temperament. There are a lot of my photos of labradors & another breeds from CRUFTS and Potomac on the web-site. Welcome!!! Galina Motor
Labrador Retriever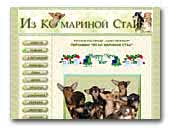 The Kennel Iz Ko Marinoy stay
Russkiy toy terrier
Russkiy toy terrier - Puppies for sale. Welcome to our site. You can know about this breed.
Russkiy Toy Terrier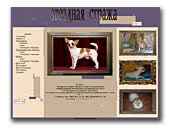 Zvezdnaya Straga chihuahuas
Chihuahuas "Zvezdnaya Straga", puppies chihuahuas, clothes for dogs.
Chihuahua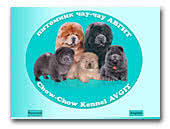 AVGIT
Kennel AVGIT professionally breed chow-chow. In our kennel there are more chows of blue colour. We work with american and english blood lines. Our dogs are used in breeding in various kennels.

They live and successfully participate in shows not only in Russia, but also throughout Europe. Welcome to our website!
Chow Chow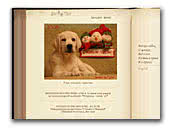 Kennel Sweeten
My dogs are winners and championsa a lot of country: International Champion, Junior European Winner, international working tests.
My labradors have HD, ED and Optigen tests.
Labrador Retriever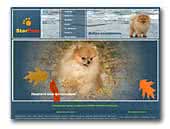 StarPom Pomeranian
High quality Pomeranian hobby breeder located in Moscow, Starfire, Great Elms and Lenette lines.
Pomeranian
« Prev 1 2 3 4 5 6 7 8 9 10 11 12 13 14 15 16 17 18 19 20 21 22 23 24 25 26 27 28 29 30 31 32 33 34 35 36 37 38 39 40 41 42 43 44 45 46 47 48 49 50 51 52 53 54 55 56 57 58 59 60 61 62 63 64 65 66 67 68 69 70 71 Next »