Dog Breeders > Russia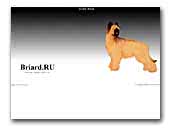 Briard.RU
Briard.RU devoted by most beautiful and most cheerful among the cleverest dogs - briards. You will see here briards of Russian kennel "Mohnatoe Chudo" and our friends and relatives also. Briard.RU works since 2000.

Here are more than 1600 briard' pictures, results of shows and sport competitions across all Europe, puppies, links and many fun briard' pictures :)
Briard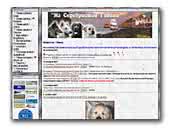 kennel IZ SEREBRISTOY GAVANY
Our dogs, puppies, fotoes.
Belgian Shepherd Dog
Labrador Retriever
White Swiss Shepherd Dog


Stenveyz Labradors
Labradors and Flats in Russia. We have started with Labs since 1990 and our kennel is the oldest kennel in Russia.
Labrador Retriever
Flat Coated Retriever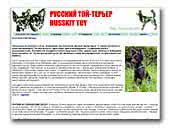 toyterrier.info
Russian Toy Terriers are toy dogs. It is a very special looking breed.
Russian Toy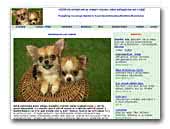 chihua.info
Everything You Always Wanted to Know About Chihuahua But Were Afraid to Ask.
Chihuahua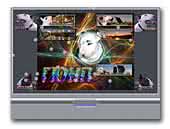 Gjunp kennel
bullterrier & miniature bullterrier
All hello! It is a new site «Gjunp», and more precisely his kids. I, Gyunp Polyushka Clear Eyes,  borned and grew in saint Petersburg in the eldest nursery of «Gyunp». In age 7 months I first went out on an exhibition and became the best puppy NKP «Bul'ter'er» of 2005.

My exhibition career proceeded and now I am Young Champion of Russia, National Champion and пр. I live and raise a proprietary child with which we undertake very noisy and merry games. I am a very kind girl, very love people especially men. I will be very glad, if you will decide to lead itself bul'tika, and yet more, if it will be dog from our nursery or my future sonnies and daughters.

Not able to take a telephone, but trust all of negotiations with my "mother" Tat'yana or Natalia Anatol'evna /my "grandmother"/. I have a very comfortable mother and grandmother, they vetvrachi, so that will always give a help and will not leave you regardless. For us very colourful exhibitions and banquets are conducted.
So ring, will be soviet.
Bull Terrier / Miniature Bull Terrier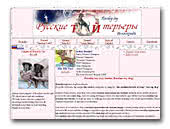 Russkiy toy (terrier) in Russia
Puppies for sale. This site is the collective project of professional breeders of Russkiy toy. Here you can see dogs of kennels and dogs of other breeders. We help you to find a puppy and give you all information for the best breeding.
Russkiy Toy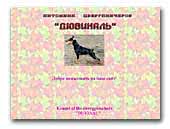 Kennel DUVINAL
The information on private kennel of zwergpinschers. An opportunity to buy puppies and selection of sires.
Miniature Pinscher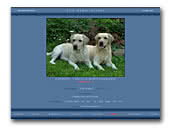 Irin Angel Kennel
Kennel Labrador Retriever "Irin Angel" registered in FCI. Yellow and black labradors from Russia, Moscow.
Labrador Retriever
Russian Toy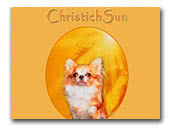 CHRISTICHSUN Kennel
Professional breeding long coat and smooth coat chihuahuas traditional and rare colors.
Chihuahua
« Prev 1 2 3 4 5 6 7 8 9 10 11 12 13 14 15 16 17 18 19 20 21 22 23 24 25 26 27 28 29 30 31 32 33 34 35 36 37 38 39 40 41 42 43 44 45 46 47 48 49 50 51 52 53 54 55 56 57 58 59 60 61 62 63 64 65 66 67 68 69 70 71 Next »