Dog Breeders > Russia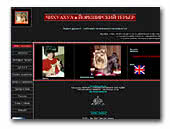 ARMS LION Chihuahua & Yorkshire Terrier
The nursery Chihuahuas and Yorkshire Terriers "ARMS LION" (Saint Petersburg, Russia) is engaged in cultivation of the smallest in the world doggie. In their family trees - champions from world renowned nurseries. All our pupils of show-class. They live with us as members of our family.

On the site we represent our breeding dogs, bitches, puppies for sale, their pedigrees, photogallery, the helpful information, short stories about dogs, clothes and much another useful things about the Chihuahua and Yorkshire Terrier.
Chihuahua
Yorkshire Terrier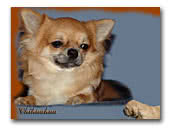 Rarity's Brand Chihuahuas
Welcome to the home of "Rarity's Brand" Kennel !!! We'll breed both coats chihuahua and all colors and pattern, including Blue, Brindle, Chocolate. Our dogs are all members of our family, they warm our beds as well as our hearts.
Chihuahua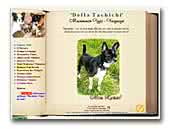 Della Tachichi Chihuahua
Chihuahuas are not our whole life but they make our lives whole!

Чихуахуа - это не вся наша Жизнь, но они ее делают всем ...
Chihuahua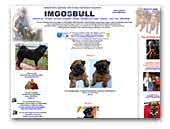 IMGOSBULL Kennel
Welcome at the Kennel IMGOSBULL. The kennel IMGOSBULL is one of the conducting centres of breeding Bruxellois Griffon in Russia since 1997. We are bred of dogs more than 25 years and the love to dogs became one of the main enthusiasmes in our life!

In our kennel we use of blood of the best domestic and European of breeding. Our dogs participate and have win at the largest dogshows in Russia, and in Europe. In our kennel you can buy puppy for show and breeding career. Please visit our webpage for more info regarding our dogs and if you have any questions please contact us!

...Kennel Imgosbull's Tibetan Mastiff! We have the best bred Chinese bloodlines. We are breeding since more that 30 years and our aim is to breed top dogs with utmost quality.
Griffon Bruxellois
Griffon Belge
Petit Brabancon
Tibetan Mastiff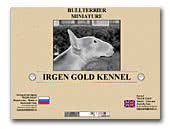 IRGEN GOLD kennel - Bullterrier miniature
All about our lovely mini-bull ...
Miniature Bull Terrier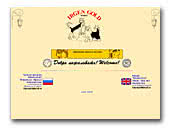 IRGEN GOLD kennel - Chinese Crested dogs
All about our lovely Chinese Crested dogs ...
Chinese Crested Dog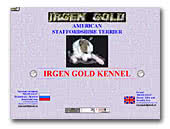 IRGEN GOLD kennel - Amstaffs
All about our lovely amstaffs ...
American Staffordshire Terrier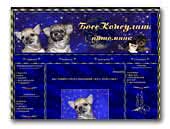 питомник Босс Консулат
Питомник "БОСС КОНСУЛАТ" приветствует Вас и представляет породы собак: чихуахуа, йоркширский терьер, пекинес.
Chihuahua
Yorkshire Terrier
Pekingese
« Prev 1 2 3 4 5 6 7 8 9 10 11 12 13 14 15 16 17 18 19 20 21 22 23 24 25 26 27 28 29 30 31 32 33 34 35 36 37 38 39 40 41 42 43 44 45 46 47 48 49 50 51 52 53 54 55 56 57 58 59 60 61 62 63 64 65 66 67 68 69 70 71 Next »