Dog Breeders > Serbia and Montenegro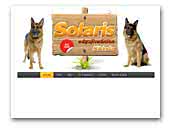 'Solaris' German Shepherd Kennel
German Shepherd kennel from Serbia with over 35 years of experience and tradition. We sell top quality German Shepherd puppies and adult dogs.
German Shepherd Dog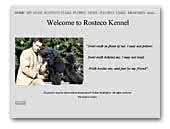 Rosteco kennel
Welcome to Rosteco kennel - small, quality breeding of black miniature poodles.
Poodle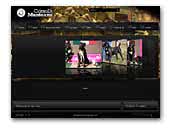 Corso Di Munteanu Kennel
Cane Corso breeder from Serbia. The goal of our kennel is to breed healthy and quality cane corso with very good and healthy character.
Cane Corso Italiano

Luxwelld kennel
Golden Retriever breeder from Serbia.
Golden Retriever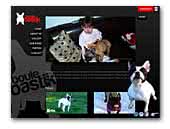 BOULEBASTIK
Quite by case we came in contact with the world of Frenchies, and the love for boule breed was born... We have to mention that this love does not subside with time, but it becomes just stronger and stronger...

The first French Bulldog comes into our home in 2007. His name is Toto. He is our great love, but unfortunately due to congenital health problems he lives with us just a little more than a year...

2008 – Nenad starts the internship for the canine judge. 2010 – reach the goal and becomes the judge for the French Bulldog.

Our primary objective is to contribute at least a small part in preserving the breed, breeding and genetic health of the French Bulldog - the perfect friend. All this needs to be done for future generations and future owners, to let them enjoy this little wonder capable of getting under your skin and the blanket as well.

We are proud members of the Kennel Club ODŽACI.

Kennel is registered with the FCI and KSS at the end of 2011 – under the number 5251.

For now, that's all folks...
Greetings to all dog lovers.
French Bulldog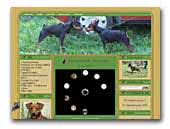 Quelebrris Kennel
Miniature Pinscher kennel "Quelebris" is located in Serbia. Welcome to visit our site!
Miniature Pinscher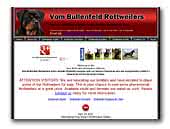 Vom Bullenfed Rottweilers
Vom Bullenfed Rottweilers is a AKC/ADRK/FCI registered German Rottweiler breeder with 30 + years experience breeding top German Bloodlines in America as well as Serbia.

We produce champion pedigreed Rottweilers extremely suited for show/work and loving family homes. Please visit our website for more information on us and our German Rottweilers.
Rottweiler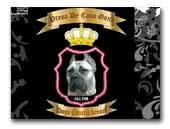 Presa De Casa Goxy
Dogo Canario kennel "Presa De Casa Goxy" Proud to present our dogs from champion bloodlines with roots in Canary Islands(Spain).

My dogs managed to show their quality on many dog shows. We breed quality dogs and breed them to the highest standards.
Canary Islands Mastiff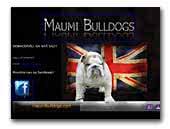 Maumi Bulldogs
Engleski Buldog Maumi odgajivacnica ima vrhunske muzjake za parenje, stence za prodaju.
English Bulldog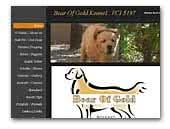 Bear Of Gold Kennel
Golden Retrievers Kennel.
Golden Retriever
« Prev 1 2 3 4 5 6 7 8 9 10 11 Next »