Dog Breeders > Serbia and Montenegro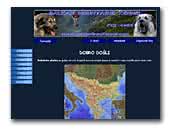 Odgajivačnica šarplaninaca Balkan Mountains
Odgajivacnica Sarplaninaca Balkan Mountains. Odgoj i prodaja štenad sarplaninca.
Yugoslavian Shepherd Dog - Sharplanina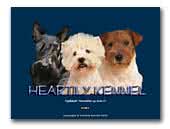 Heartily kennel
Home Of World And European Champions

In our kennel we breed Jack Russell terriers, Westies and Scottish terriers. In our breeding it is not imortant only beuaty but also very important is health of our dogs!
Jack Russell Terrier
West Highland White Terrier
Scottish Terrier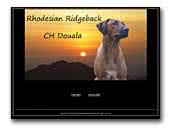 CH Douala Gana Rhodesian Ridgeback
Rhodesian Ridgeback CH Douala Gana's website - a place where you can find lots of information about our beautiful female, show results, hundreds of photos, information about the breed and many other interesting things!

We proudly announce a very exciting litter planned for fall/winter 2012 - Douala Gana and Nalongo Gamba!

We are looking forward to seeing you at out site! Welcome!
Rhodesian Ridgeback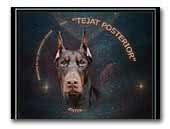 TEJAT POSTERIOR Dobermann Kennel
"TEJAT POSTERIOR" Dobermann kennel is home of  many young champions, multi  adult champions, many young and adult multi club winners, IDC finalist to European puppy winner and adult European winner ...

Kennel of serious breeding based on quality bloodlines, where  dogs live like full family member  with everything which they need  special with love ...
Dobermann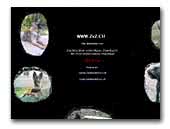 Zuchtstätte vom Haus Zumbach
Wir züchten Malinois, Tervueren, Groenendale, Riesenschnauzer und Deutsche Jagdterrier. Nach den Regeln der FCI unter Kontrolle des KSS. Unsere Devise lautet  Gesundheit-Wesen-Arbeitsfreude.
Belgian Shepherd Dog - Groenendael, Malinois, Tervueren
Giant Schnauzer
German Hunting Terrier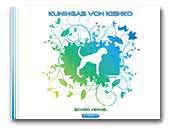 Kuningas von Kishko German Boxer
Welcome to the web site of the kennel "Kuningas von Kishko".
German Boxer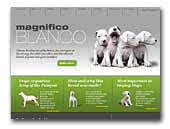 Magnifico Blanco Dogo Argentino
Magnifico Blanco kennel from Serbia.
Dogo Argentino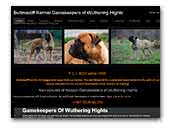 Gamekeepers of Wuthering Hights
Bullmastiff Kennel
F.C.I. 4231 We are kennel based in Pančevo, Serbia. Health of our dogs is most important for us. We have dogs from Champion and Interchampion bloodlines. Our dogs are very successful on shows in many countries of Europe.

All our dogs are pets at first and show dogs second. Showing is a hobby and passion. Photos,pedigrees and information about our beloved Bullmastiffs. Please enjoy looking at our website!
Bullmastiff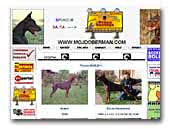 mojdoberman.com
Uzgoj i prodaja Dobermana.
Dobermann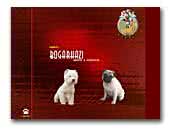 Kennel Bogarhazi
Kennel Bogarhazi was founded in 1989. (FCI 7211). We bought the first West Highland White Terrier in the same year and the first litter was born in 1993. The first Pug came to us in 2005 and we had the first litter in 2008. In both breed we tend to obtain dogs from the most famous Kennels around the world and we make efforts to strengthen their characteristics. Our goal is to grow up healthy, well-balanced and happy dogs to make the future owners life as happy as it can be.

We enjoy their company and the quality time spent with them and it's always a pleasure to meet new people thanks to our pets.
West Highland White Terrier
Pug
« Prev 1 2 3 4 5 6 7 8 9 10 11 Next »