Dog Breeders > Serbia and Montenegro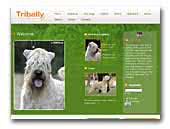 Kennel Tribally
The kennel was registered in 1990 under the number 2794 FCI. The name originates from the name of the oldest inhabitants of these areas of whom there are writen traces. Tribals were Thracians...
Irish Soft Coated Wheaten Terrier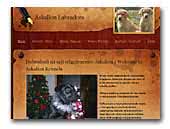 Askalion Labradors
We are a young Labrador retriever Kennel from Serbia.
Labrador Retriever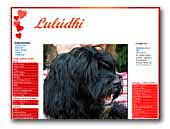 of Kari Tibetian Shine
I have a tibetan terrier girl, she is black and now she have a puppies.
Tibetan Terrier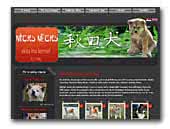 Nicky Necky Akita Inu kennel
On the following pages you can find out more about noble Akita Inu breed and about three exceptional female specimen, Hasaki Team Kyu, Shatsuko Nicky Necky and Koiko-go dell' Antico Oriente , as well as about one male Kazan.

If you have any questions about Akitas, Shaki (AKA Shatsuko), Kyu (AKA Kyu) and Kazan Go (AKA Kazan), if you would like to help in saving Akitas good blood on Balkan or if you would like just to say hi, there are numerous ways to contact me (Snezana Radivojevic). All you have to do is hang around a bit and you'll find everything you need.
Akita
by Nebojsa Sarplaninac kennel
They are so lovable and amiable animals that, while looking at their photos, you might wish your life would last for good. That much love and joy could not bestowed on you even by the brightest star in the Sky. While playing with them a feeling of being a kid overwhelms you for ever still aware of being a grown-up man...
Yugoslavian Herder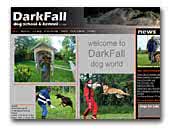 DarkFall kennel
DarkFall kennel & dog school.
Belgian Shepherd Dog - Malinois
Dutch Shepherd Dog
German Shepherd Dog