Dog Breeders > Serbia and Montenegro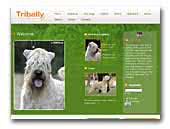 Kennel Tribally
The kennel was registered in 1990 under the number 2794 FCI. The name originates from the name of the oldest inhabitants of these areas of whom there are writen traces. Tribals were Thracians...
Irish Soft Coated Wheaten Terrier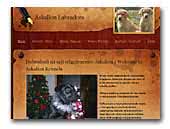 Askalion Labradors
We are a young Labrador retriever Kennel from Serbia.
Labrador Retriever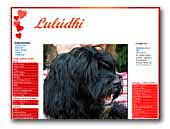 of Kari Tibetian Shine
I have a tibetan terrier girl, she is black and now she have a puppies.
Tibetan Terrier

by Nebojsa Sarplaninac kennel
They are so lovable and amiable animals that, while looking at their photos, you might wish your life would last for good. That much love and joy could not bestowed on you even by the brightest star in the Sky. While playing with them a feeling of being a kid overwhelms you for ever still aware of being a grown-up man...
Yugoslavian Herder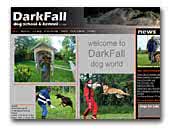 DarkFall kennel
DarkFall kennel & dog school.
Belgian Shepherd Dog - Malinois
Dutch Shepherd Dog
German Shepherd Dog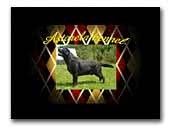 Astorela kennel
Welcome to the home of Astorela labradors. Astorela is a small hobby kennel, located in Svilajnac/Kovin, Serbia.
Labrador Retriever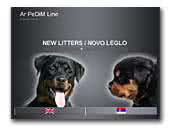 AR-PEDIM-LINE
Excellent puppies of all years for everybody.
Rottweiler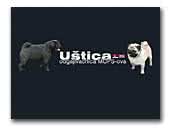 Uštica Mops Kennel
A couple of words about us

We started 23 years ago. Our first dogs were German Shepherds, then Great Danes, French Bulldogs and Mops. All of these dogs have returned to us provided them love and attention, but there is something about Mops that cannot be compared with anything.

It is a lively dog, loving to his landlord and his household. Tireless in the game, full of joy which shows at any time. Therefore, we have registered dog kennel "Uštica" and dedicated to the cultivation of this race. We acquired two quality females and males who have achieved remarkable results in exhibitions. From these combinations we raised two young females who have also achieved notable results.

Today we have several males and a large number of females, and we strive to get some fresh blood from the world famous kennels. Our basic orientation in breeding mops is the health and quality of dogs. We work on that from the very beginning!

Our mops kennel is located in Lazarevac, Serbia.
Pug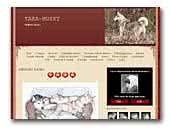 TARA-HUSKY
All about siberian husky, my dogs, info about litters, gallery. Welcome!
Siberian Husky
Bichon Frise
« Prev 1 2 3 4 5 6 7 8 9 10 11 Next »