Dog Breeders > Serbia and Montenegro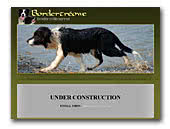 Bordertréowe Kennel
Our goal is to breed healthy, versatile border collies with great characters and temperament, showing ability for work as well as conformation shows.
Border Collie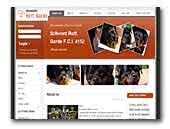 schwarz-rott-garde.com
This is the official website of "SCHWARZ ROTT GARDE", Rottweiler kennel.
Rottweiler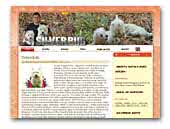 Silverbug Westie kennel
We started with westies at 1997. 15 years of companionship with this lovely breed! We are located in Serbia, trying to breed healthy and happy westies, for pleasure and joy of our customers.
West Highland White Terrier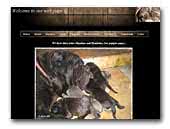 mastinonapolitano.webs.com
Kennel of Mastino Napolitano.
Neapolitan Mastiff

Dobermann Review
Portal to the dobermann world featuring presentations of males, females, dobermanns for sale, offers a listing of available dobermann puppies, young dobermanns, dobermann kennels and much more.
Dobermann

YES Scottish kennel
Serbian Scottish Terrier kennel! Since 1988. we breed and love Scottish Terrier. Our kennel is 2nd best Scottish Terrier kennel in Ex Yugoslavia. We have over 15 champions of Yugoslavia, and 7 international champions. Three times our dogs won Hungarian Terrier Club. Come and visit us for more!
Scottish Terrier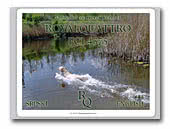 Royalquattro labrador retriever kennel
One summer day, as my wifes birthday present, in our life walked in one little yellow puppy named Astra. We didnt menage well, and she allready took place on a sofa and in our harts. Astra was grownig and with her our love to labradors and findings about that species.

When Astra grow up and wanted her own descent we decided to give our truelove high descent, by going to Cheska, and finding the best male for her. Male SMOKESCREEN was first and only choice, and he contrive us 10 lovelly puppies. When they grove up a little winned by their gentleness and prittines we decided that they deserve to belong to one breeder. In FCI by No.4575 , we are registrated as Royalguattro.
Labrador Retriever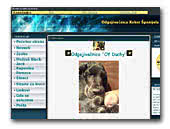 Kennel Of Duchy - English Cocker Spaniel
Kennel Of Duchy with over 20 years of expirience in breeding English Cocker Spaniel.
English Cocker Spaniel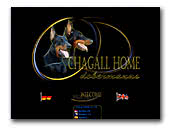 CHAGALL HOME
Chagall Home is dobermanns Kennel in Serbija.
Dobermann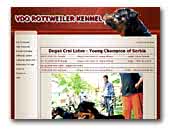 von V.D.O Rottweiler kennel
Rottweiler kennel from Serbia! Welcome to von V.D.O Kennel !
Rottweiler
« Prev 1 2 3 4 5 6 7 8 9 10 11 Next »