Dog Breeders > Serbia and Montenegro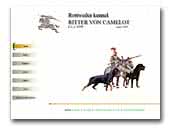 RITTER VON CAMELOT
Welcome to home of:
Soko vom Fleischer HD+/-, ED frei (Rex von der Bleichstrasse x Orla vom Fleischer)

Lancelot Ritter von Camelot HD frei, ED +/-, CHBiH, IPO I (Odo vom Fleischer X Kala vom Bonzi Star)

Wish Ritter von Camelot HD-frei, ED-fre, CHBiH, IPO I (Gil von hause Milsped x Kala vom Bonzi Star)

Laura Riter von Camelot HD-frei, ED-frei (Odo vom Fleischer x Kala vom Bonzi Star)

Kala vom Bonzi Star HD+/-, ED-frei, CHBiH, CHYU, IPO I (Dollo vom hause Nagy x Blanka od Dragicevica)

Aika vom Bonzi Star HD+/- ED-frei, CHYBiH (Fanto vom Kumelsee x Tara vom Bonzi Star)

Thank you for visiting our site.
Rottweiler
YES Scottish kennel
Serbian Scottish Terrier kennel! Since 1988. we breed and love Scottish Terrier. Our kennel is 2nd best Scottish Terrier kennel in Ex Yugoslavia. We have over 15 champions of Yugoslavia, and 7 international champions. Three times our dogs won Hungarian Terrier Club. Come and visit us for more!
Scottish Terrier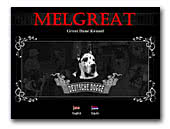 Melgreat
Serbian Great Dane kennel! We have breed and shown dogs since 1972. They are a part of our family!
Great Dane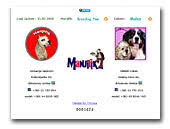 Manjifik amstaff
Manjifik American Staffordshire Terriers Serbia.
American Staffordshire Terrier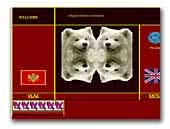 Alpha Montenegro Samoyed kennel
Our kennel is in Montenegro. We have two interchampions and two multi champions. We imported a dog from Portugal, Samspring Raiden, Samspring kennel.

His father is Roybridge King Midas and mother Zamoyski Lucky Priscilla. He was announced the Top Dog Montenegro for the V group and we have big plans for him. Right now he is ready for mating.
Samoyed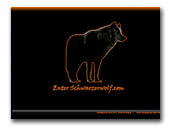 Der Reich Vom Schwarzen Wolf
Rottweiler is a small kennel, we are a family devoted to the breeding of selected this beautiful breed, The rottweiler. We plan our breeding with dogs, with the least amount of mistakes and problems of genetic transmission as eyes clear, hip problems, teeth, take care not detail such mistakes in our dogs.

In the same way we look the character and temperament of our dogs, keeping a balance between disposal and attitude to work, and the nobility with other persons and dogs.
Rottweiler