Dog Breeders > Serbia and Montenegro


Avaline kennel
German Shorthaired pointers kennel.
German Shorthaired Pointer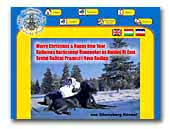 von Obensberg Kennel
Description: I bought my first Great Dane ALMA (a black female) in 1998. We loved her very much, she was a member of our family. She began to win repeatedly in exhibitions. As experts and breeders encouraged me so much, I decided to have her covered. I've diceded to breed with her.

At that time, I had no own kennels. At that time I haven't had my own kennel yet. We registered our dog into my dear friend Roland Ryttko's Kvezal Kennels. From this time on, we attended exhibitions abroad as well as in Serbia. We had more and more opportunities to strengthen our friendship with Hungarian kennels.

Since 2001 am the proud owner of the VON OBENSBERG kennel.. We live in Serbia , in former Jugoslavia. Unfortunately Great Dane breeding is not widely popular in our country. However, people are ready to cooperate with foreign breeders, so our kennels is the "bridge" between Hungarian and Serbian breeders.
Great Dane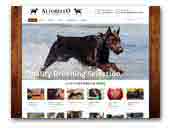 Altobello Dobermanns
International kennel with world wide show results, and since recently a working school for Dobermanns. Our web site is updated daily, with show and work galleries, new litters information and fun photos of our Dobermanns living worldwide.

Today our dogs are present in many countries and in almost all continents and every day from all over the world we get news about them. In the first place we aim to provide our dogs a good life, a good family, and that they are loved and cared for in the way worthy of a Dobermann. Our goal is to breed quality dogs of excellent health and character. Our wish is to preserve good and recognizable type of Altobello dogs and to work in this direction together with breeders and fans.
Dobermann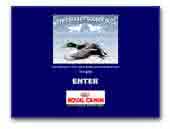 Retrievers of Golden Duck
Golden Retrievers of English Type.
Golden Retriever
« Prev 1 2 3 4 5 6 7 8 9 10 11