Dog Breeders > Slovakia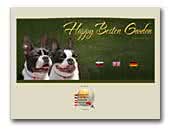 Happy Boston Garden
Breeding kennel of Boston terriers in Slovakia.
Boston Terrier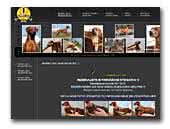 Löwenschwanz Rhodesian Ridgeback kennel
Ich züchte ab Jahr 2001 wesenfeste Hunde für Zucht, Schau und Familie. Unsere Welpen werden in Haus und Garten mit anderen Hunden, Kindern und Familienanschluss aufgezogen. Selbstverständlich werden unsere Babies Regelmässig entwurmt, geimpft, gechipt und mit FCI-Papieren nur in verantwortungsbewusste Hände abgegeben.
Rhodesian Ridgeback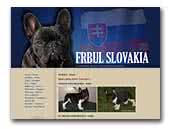 Frbul Slovakia Kennel
We are small kennel of French buldog from Slovakia. We've breed french buldogs since 2010.

Our motto: Breed for quality not for quantity!
frbul Slovakia
French Bulldog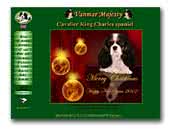 VANMAR MAJESTY kennel
Cavalier king charles spaniel
Cavalier King Charles Spaniel kennel "VANMAR MAJESTY" presentation our dogs, puppies, our hopes, results and pfoto from shows and many more.
Cavalier King Charles Spaniel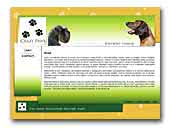 Crazy Paws
Our kennel is dedicated to breeding miniature schnauzers and bavarian mountain scenthounds. We aim to bring joy to the new puppy owners by a puppy that meets character and exterior breed standards. We are happy when some of our puppies is shown at a dog show, achieves some working success and is admitted to breeding. However, we have the biggest joy, when our puppy finds an owner who will love it as much as possible. Our kennel also offers for sale puppies miniatur schnauzer and bavarian muntain scenthound and we also offer stud dogs both breed for mating with perfect exterior as well as great working abilities.

Miniature schnauzer is a miniature but even though a brave breed with perfect working abilities. Moreover it is an ideal partner for families with children. His rough coat doesn't moult if treated and groomed properly. For this reason the minischnauzer can be held inside as well as outside in the garden. Puppies of miniature schnauzer are very dynamic and active. One-year old minischnauzer is already much calmer but his playful spirit will never disappear.

Bavarian mountain scenthound is a hunting dog that is used mainly for looking for shot up animals. This dog is suitable even for mountain areas thanks to his thick coat. We don't advise to keep him in a flat because his short coat is moulting and being full of energy this dog needs a lot of motion. It is one of the best sleuthhounds. When compared to hanoverian scenthounds it works quicker and is smaller. Puppies of bavarian scenthound become psychically adult first as two years old.
Bavarian Mountain Scenthound
Miniature Schnauzer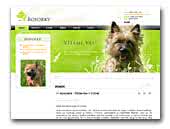 Od Bosorky Cairn Terrier breeding Station
Breeding Station of a Cairn Terrier.
Cairn Terrierr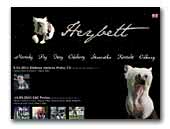 kennel Heybett chinese crested dog
Welcome to Kennel Heybett
We are happy to invite you to visit our web page and we are happy to represent our lovely Chinese crested dogs.
Chinese Crested Dog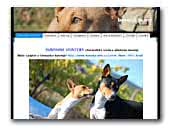 SUNSHINE HUNTERS
Basenji kennel from Slovakia.
Basenji

Kati-vlčí mak
A small kennel with quality dogs in which health, temperament and fitness has the highest priority!
Australian Shepherd
German Shepherd Dog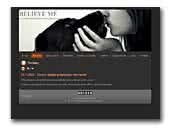 BELIEVEME kennel
BELIEVEME kennel - labrador retrievers chocolate and black colors. We are family kennel.
Labrador Retriever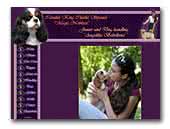 MAGIC NOBLESSE
Cavalier King Charles Spaniel kennel
Cavalier King Charles Spaniel kennel - Slovakia. TR+ BH CH. Artemis from Semiramida´s garden & Kandinsky z Królewskiego dworu.
Cavalier King Charles Spaniel
« Prev 1 2 3 4 5 6 7 8 9 10 11 12 13 14 15 16 Next »