Dog Breeders > Slovakia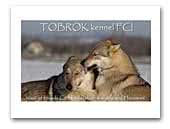 Tobrok Czechoslovakian wolfdog kennel
We are a starting kennel of Czechoslovakian wolfdogs from Slovakia.

Our webpages are the biggiest about this breed in slovak language, also a part translated in english. Our goal is to breed healthy puppies, with the temperament of wolfdogs, very good socialized, great in exterior, for training and a plus for breeding.

We are planing our litters months before and looking to the potential of the pupps - health, character, exterior, great pedigree.
Czechoslovakian Wolfdog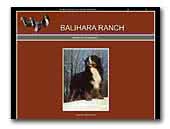 Balihara Ranch FCI Kennel
- Swisss Mountain Dogs
Balihara Ranch FCI Kennel - mostly 20 years experience with the Bernese Mountain Dog´s and other Swiss Mtn. breeds´  breeding, home of winning Champions - Berner, Appenzeller, Entlebucher , Greater Swiss Mountain Dogs. Feel free to contact us for more information.
Dipl. Ing. Jana Stefancova .
Bernese Mountain Dog
Appenzell Cattle Dog
Entlebuch Cattle Dog
Great Swiss Mountain Dog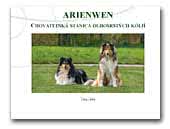 Arienwen Kennel
We breed Rough Collies with love and passion.
Collie Rough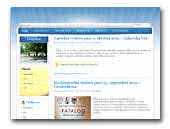 Kralovska laska Beagle
ChS Kralovska laska ponúka záujemcom šteniatka bíglov s PP, narodené 9.9.2011. Šteniatka sú primerane veku veterinárne ošetrené, označené mikročipom, socializované a v súčasnej dobe sú k odberu. Viac info, foto a kontakt na našej stránke.
Beagle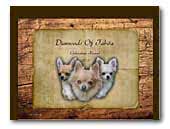 DIAMONDS OF TABITA
Chihuahua kennel from Slovakia.
Chihuahua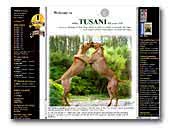 TUSANI kennel
FCI-Rhodesian ridgeback Kennel, since 1999. We own and breed Rhodesian Ridgebacks for Show and Family.
Rhodesian Ridgeback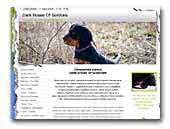 Dark House Of Gordon
Gordonsetter kennel of Slovakia.
Gordon Setter

Varbej
The Breeding station Varbej was found in 1995. In breeding station Varbej we try to breed puppies with the best exterior and with balanced character for using in hunting practice.
Welsh Terrier
« Prev 1 2 3 4 5 6 7 8 9 10 11 12 13 14 15 16 Next »