Dog Breeders > Slovakia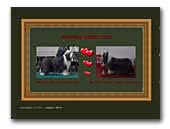 Black Cooper
Welcome to the Black Cooper Bearded collies. The site is dedicated to our beardies with many photos, news, show results.
Bearded Collie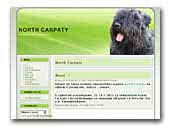 North Carpaty Bouvier des Flandres
Bouvier's dog kennel from Slovakia.
Flandres Cattle Dog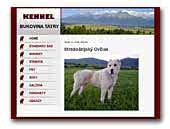 Bukovina Tatry
Psy boli v našej rodine od môjho narodenia. Chovom a výstavami sa zaoberám od roku 1990. Stredoázijským  Ovčiakom sa venujem od roku 2008 a chcem s nimi prežiť celý život je kus histórie v nezmenenej podobe.
Central Asia Shepherd Dog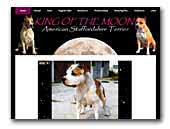 King of the Moon Amstaff Kennel
We have been breeding Amstaffs since 1999. It will be a pleasure answer your questions and help you to find a new friend. Socialization is very important for us. We select our dames and sires by genealogy, beauty and temperament.

KING OF THE MOON AMSTAFFS
Quality, healthy and competence.
American Staffordshire Terrier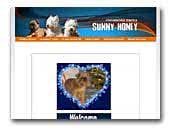 Sunny Honey
Welcome to website of the kennel Sunny Honey from Slovakia. Breeding of west Highland White Terriers since 2001 and Brussels Griffons since 2009.
Brussels Griffon
West Highland White Terrier

MIDNIGHT SUNRISE - Alaskan malamute
Alaskan malamute kennel - Top quality from Slovakia.
Alaskan Malamute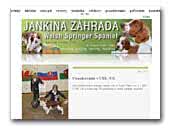 Jankina Zahrada Welsh springer spaniel
Welsh springer spaniel - kennel under FCI - breed from 1980 - breeding, judging, hunting, handling ...
Welsh Springer Spaniel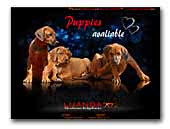 LUANDA Rhodesian Ridgebacks
Livernosed and Blacknosed Rhodesian Ridgebacks breeding with love and knowledge = for the best results in exterioer, health, character.
Rhodesian Ridgeback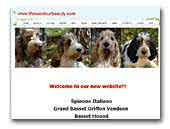 Three Colour Beauty Dog kennel
Our kennel exists since 1998. Now we are breeding Spinone Italiano, Grand Basset Griffon Vendeen and Basset Hound, all mentioned breeds with Top show quality.
Basset Hound
Italian wire-haired Pointing Dog
Grand Basset griffon vendéen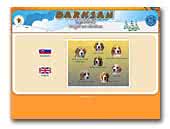 DARKSAN kennel - Beagle
Puppies and stud dogs! Welcome to our Webpage!
Beagle
Chihuahua
« Prev 1 2 3 4 5 6 7 8 9 10 11 12 13 14 15 16 Next »