Dog Breeders > Slovakia

Vazska Kaskada Kennel - Cairn Terrier
Kennel Vazska Kaskada is registred at FCI since 1994. *(Vah's Cascade - Vah is the river which flows across the town we are living in).

Since 1994 over 40 Cairn Terrier puppies have been born in our house. Some breeders might think it is ridiculous that we have only bred such a small amount in such a long time. We are not interested in breeding dogs in large amounts and it's not how we make money to buy bread. We are just fascinated by this charming and intelligent dog and we feel that Cairn Terriers deserve more recognition. They are just superb!!!
Cairn Terrier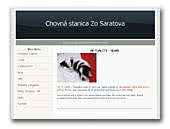 Zo Saratova
Kennell of Parson russell terrier.
Parson Russell Terrier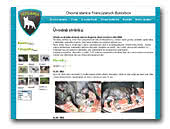 CHS Hugania
Kennel from Slovakia. Our name is Hugania. Photos, info, puppies.
Central Asia Shepherd Dog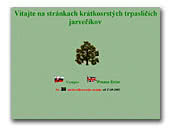 ISTER SLOVAKIA
We are breeding mini-smooths dachshunds in Slovakia. Family kennel from Bratislava - since 2006. We breed for good temperament, health, beauty and working. Presentation of our dog and bitch, galery, results from shows and trials, info about the breed and many more.
Dachshund
« Prev 1 2 3 4 5 6 7 8 9 10 11 12 13 14 15 16 17 18 19 20 21 22 Next »