Dog Breeders > Slovenia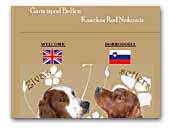 Garis izpod BelL?ce & Knacker Red Nokomis
We are owners of two dogs: irish red setter Ch. Garis izpod BelL?ce and irish red and white setter JCh. Knacker Red Nokomis. They are show dogs with many successes. Garis is also available for stud to suitable bitches.
Irish Red Setter
Irish Red and White Setter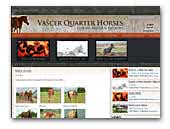 Vascer QH & ACD
Australian Cattle Dogs living on a Quarter Horse Ranch as healthy, happy and athlethic members of our family. Check us out!
Australian Cattle Dog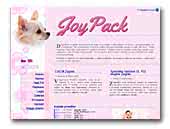 Joy Pack Chihuahuas
Welcome to Joy Pack kennel, that was created from pure love to chihuahua - dog jewel, as we like to call it.
Chihuahua

Stella Cometa Whippet kennel
Welcome to Stella Cometa, Slovenian Whippet kennel.
Whippet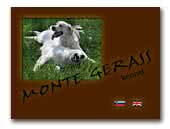 MONTE GERASS Kennel
Welcome in Monte Gerass Kennel. We insist on high quality breeding of Golden Retrievers and Labrador Retrievers.
Golden Retriever
Labrador Retriever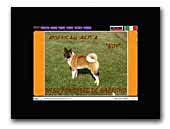 Boy - American Akita stud
We are planing litter in January 2012, with our stud, and excelent bitch in our owneship ower parturition period, for this ltter. All informations are availabile from our site.
American Akita

Road to Helvetia
Great swiss mountain dogs
Our dream is to breed healthy dogs with stable character and still stay true to the breed standard. We would like to breed dogs that can become champions in the rings and future breeding dogs. That is our final goal and we are taking our first steps toward it. Our dogs are schooled till basic obedience level, visit shows every year and are checked for skeletal and eye diseases. We invest a lot of time in the research of pedigrees, blood lines and we stay in contact with breeders around Europe.

Welcome to our small kennel in our small country in the center of Europe!
Great Swiss Mountain Dog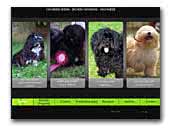 HAVANA MELODY (FCI)
Bichon Havanese kennel.
Havanese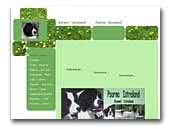 Kennel Istraland
Perhaps by saying that we are a family and that we are crazy about animals. We live in a village at the edge of a forest, which is an ideal place for our dogs. Besides Landseers we own a goat, a sheep, rabbits and many chickens, and we are thinking of having others, too.

Our animals live in harmony and we are all one big family. Landseers accompany us on our hiking trips around Slovenia and abroad. We cannot imagine going on a vacation without them. We love to visit exhibitions where we get great results and make new friendships. Recently we have registered a family kennel because we think we will contribute to this breed by giving it our love. Unfortunately there are many breeders who promise quality but can disappoint greatly. This is why we decided to breed dogs with love and respect. We are happy to have our dogs because they are giving us their love on an every-day basis.
Landseer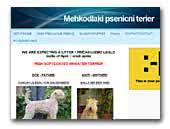 softcoated.webs.com
Looking for a dog which isn't losing hair, isn't loud, is kind to children and other pets and appropriate for the apartment then choose Irish Soft Coated Wheaten Terrier.

We are the right address for you, if you want top-quality puppy - the original Irish type of champions. We raise our puppies with love, so that is why we are looking for best new owners for them. To get more information you are kindly invited to contact us.
Irish Soft Coated Wheaten Terrier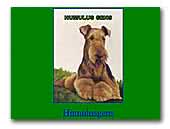 Humulusgens
Welcome to Kennel Humulusgens.

We are a small kennel in from Slovenia. We raise Airedale Terriers and miniature Schnauzers. If you want to know more or have a question please come to our website.
Airedale Terrier