Dog Breeders > Slovenia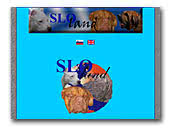 SLO LAND KENNEL
Fila Brasileiro from Slovenia.
Fila Brasileiro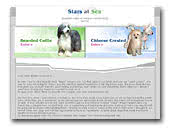 STARS AT SEA Bearded Collies
& Chinese Crested dogs
Bearded Collies & Chinese Crested dogs - Breed and shown with love and passion ...
Please visit our website and meet our dogs.
Bearded Collie
Chinese Crested Dog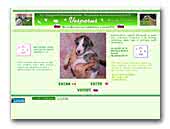 Vesperus kennel
Homepage of Vesperus whippet kennel in Slovenia.
Whippet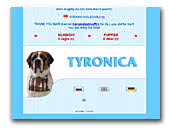 Tyronica Saint bernard kennel
We are a young saint bernard kennel, but we breed with love and respect. Our dogs are as part of family. We breed short and longhaired saints.
Saint Bernard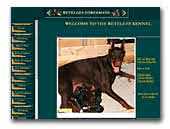 BETELGES DOBERMANNS
Betelges is small kennel located in Serbia/Slovenia. We are owners of many champions. Some of them is world known and sucessfull on many European shows. We have our dobermanns in 42 country around world. Welcome to visit us ...
Dobermann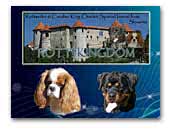 Rotti Kingdom
Rottweiler kennel from Slovenia. We breed show quality Rottweilers. Some of our dogs: CLARUSCHA VOM HAUSE EDELSTEIN, TRIXI EARL ANTONIUS, HOLLY VOM KALACBERG, ANJA VOM BENI, BELLA ROTTI KINGDOM.

We are breeders of Cavalier King Charles Spaniels from Slovenia. Puppy inquires welcome.
Rottweiler
Cavalier King Charles Spaniel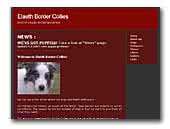 Elaeth Border Collies
Our aim is to breed healthy Border Collies which are capable of performing the job they were originally bred for. We also strive for type, conformation, substance and movement. We will breed for the quality of each dog.
Border Collie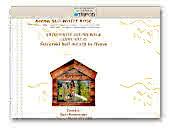 Kennel SLO - White rose
Kennel SLO - White rose, breeding of Swiss white shepherds and Chihuahuas. Our breeding results in healthy, working and top quality show dogs.
White Swiss Shepherd Dog
Chihuahua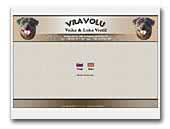 VRAVOLU Rottweilers
Rottweiler kennel from Ljubljana, Slovenia.
Home of: Ch.Hr, Ch.J.-Slo THOR MUMLEK D.O.B. 20.02.2004, BH, IPO 1, HD-frei
Ch.J.-Slo AIKA MUMLEK D.O.B. 10.03.2005, BH, HD-frei
CORA MUMLEK D.O.B.: 28.11.2005, daughter of Xaver vom Haus Rumpel
Rottweiler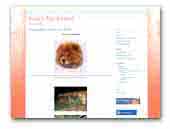 King's Joy Kennel
We can proudly say that we have been breeding chows for nearly 15 years. In this time we learned a lot about chow chows, their breeding and care, which is not always eazy. But chows return your hard work with their love and tenderness.
Chow Chow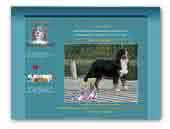 Kennel From Orsina`s Land
Beautiful Bernese Mountain dogs from a small and beautiful country called Slovenija.Our first care is to breed healty dogs for expositions,breeding and homes full of love... Dont hasitate to contact us!
Bernese Mountain Dog