Dog Breeders > Spain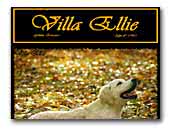 VILLA ELLIE - Golden Retriever
Golden Retriever criados en familia según el estandar de la raza.
Golden Retriever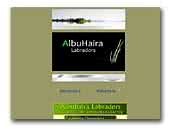 Albuhaira Labrador Retriever
Labradors Retriever. Seleccion top and breed for showing and work.
Labrador Retriever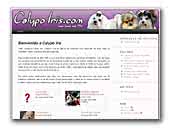 Calypo Iris
Pomeranian, Maltes y Yorkshire Biwier
Calypo Iris - Expertos en Pomeranian, Maltes y Yorkshire Biwier.

Cria selectiva totalmente familiar de Bichon Maltes, Yorkshire Biwier & Terrier y Pomeranian miniatura blanco, crema, wolfsable... . todo Lineas Americanas Excepcionales. Perros totalmente sociabilizados y educados en ambiente familiar. Se entrega con todas las vacunas requeridas. Garantizados y avalados por 15 años de clientes totalmente satisfechos.
Pomeranian
Maltese
Yorkshire Terrier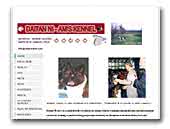 Daitan Ni-Am's American Akita
Daitan Ni-Am's is a small breeder of American Akitas sited in Catalonia (Spain) that has had international success by keeping a small breeding programm, resulting in Champions American Akitas here and across Europe.
American Akita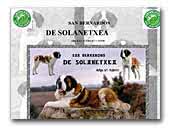 San Bernardos DE SOLANETXEA
Cría del perro san bernardo (pelo corto-pelo largo). Standar, salud y caracter equilibrado. Radiografías oficiales de displasia, ADN.
St. Bernard Dog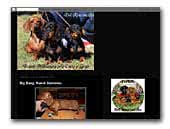 Del Rinconcillo Teckels/Dachshunds
Cria familiar y selectiva de teckel, en las variedades miniatura pelo corto y largo.

Little kennel in Madrid, miniature longhaired and smoothaired dachshund.
Dachshund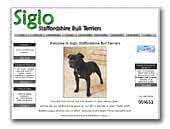 Siglo Staffordshire Bull Terriers
Staffordshire Bull Terriers from Sunny Spain.
Staffordshire Bull Terrier
« Prev 1 2 3 4 5 6 7 8 9 10 11 12 13 14 15 16 17 18 19 20 21 22 23 24 25 26 27 28 29 30 31 32 33 34 Next »