Dog Breeders > Spain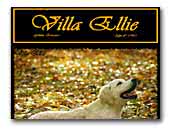 VILLA ELLIE - Golden Retriever
Golden Retriever criados en familia según el estandar de la raza.
Golden Retriever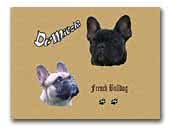 DeMicor - Bulldog Francés
Cría selectiva totalmente familiar de Bulldog Francés, Para más información contacte con nosotros.

Selective breeding completely familiar French Bulldog. For more information contact us.
French Bulldog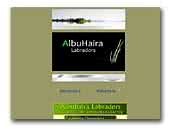 Albuhaira Labrador Retriever
Labradors Retriever. Seleccion top and breed for showing and work.
Labrador Retriever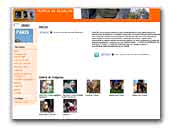 Perros Eldacan
Eldacan es un criadero canino familiar, donde criamos, crestados chinos,disponemos de las mejores lineas europeas y americanas, pero hacemos un especial incapie en el caracter de nuestros reproductores.
Chinese Crested Dog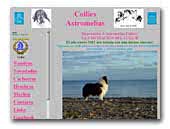 ASTROMELIAS Collies
ASTROMELIAS Collies: la fascinacion del collie - criamos por amor al collie, su belleza, su movimiento, color y salud. En nuestro criadero solo nacen cachorros libres del defecto genetico del collie.
Collie Rough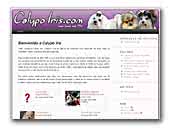 Calypo Iris
Pomeranian, Maltes y Yorkshire Biwier
Calypo Iris - Expertos en Pomeranian, Maltes y Yorkshire Biwier.

Cria selectiva totalmente familiar de Bichon Maltes, Yorkshire Biwier & Terrier y Pomeranian miniatura blanco, crema, wolfsable... . todo Lineas Americanas Excepcionales. Perros totalmente sociabilizados y educados en ambiente familiar. Se entrega con todas las vacunas requeridas. Garantizados y avalados por 15 años de clientes totalmente satisfechos.
Pomeranian
Maltese
Yorkshire Terrier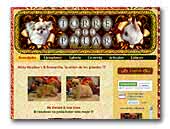 Torre del Pilar Chihuahuas
Breeding and selection of smooth coat and long coat chihuahuas for show.
Chihuahua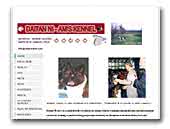 Daitan Ni-Am's American Akita
Daitan Ni-Am's is a small breeder of American Akitas sited in Catalonia (Spain) that has had international success by keeping a small breeding programm, resulting in Champions American Akitas here and across Europe.
American Akita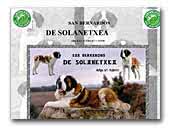 San Bernardos DE SOLANETXEA
Cría del perro san bernardo (pelo corto-pelo largo). Standar, salud y caracter equilibrado. Radiografías oficiales de displasia, ADN.
St. Bernard Dog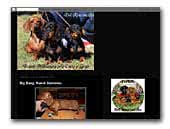 Del Rinconcillo Teckels/Dachshunds
Cria familiar y selectiva de teckel, en las variedades miniatura pelo corto y largo.

Little kennel in Madrid, miniature longhaired and smoothaired dachshund.
Dachshund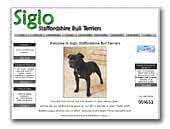 Siglo Staffordshire Bull Terriers
Staffordshire Bull Terriers from Sunny Spain.
Staffordshire Bull Terrier
« Prev 1 2 3 4 5 6 7 8 9 10 11 12 13 14 15 16 17 18 19 20 21 22 23 24 25 26 27 28 29 30 31 32 33 34 Next »