Dog Breeders > Spain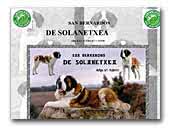 San Bernardos DE SOLANETXEA
Cría del perro san bernardo (pelo corto-pelo largo). Standar, salud y caracter equilibrado. Radiografías oficiales de displasia, ADN.
St. Bernard Dog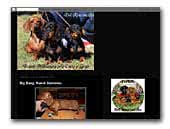 Del Rinconcillo Teckels/Dachshunds
Cria familiar y selectiva de teckel, en las variedades miniatura pelo corto y largo.

Little kennel in Madrid, miniature longhaired and smoothaired dachshund.
Dachshund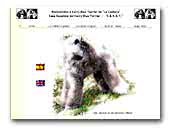 La Cadiera Kerry Blue Terriers
"La Cadiera" breeds for you with the best irish bloodlines and with all our care, so you can join this wonderful breed. We are specialists in Kerries with many Champions all over the world.
Kerry Blue Terrier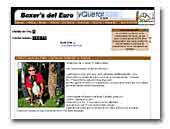 Criadero Boxer del Euro
Boxer's DEL EURO cria y Selección exclusiva del Boxer.
German Boxer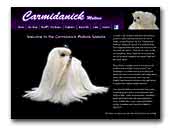 CARMIDANICK Maltese
CARMIDANICK Maltese - Puppies Available For Show or Pet

We currently have One Boy and One Girl for pet home.
Maltese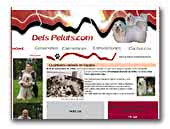 Dels Peluts Bichon Habanero
La primera camada en España

El 28 de noviembre de 1999, nacio nuestra primera camada y la que fue la primera camada nacida en España . El cruce fue con el macho CH Bailando Danzon de Belin y la hembra Oye Chico Gloria de Cuba.

Los cachorros que nacieron fueron 3 machos y una hembra:
- Habana dels peluts de color marron y blanco (hembra)
- Mojito dels peluts de color blanco y marron (macho)
- Son Cubano dels peluts de color blanco negro y fuego (macho)
- Ron dels peluts de color blanco negro y marron (macho).
Havanese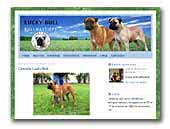 Lucky Bull
We specialize in Bullmastiffs for over 27 years. It is a breed that has filled our lives. All dogs live in family. We have English & European Top bloodlines. We like good structures, strong health and good temper guaranteed.
Bullmastiff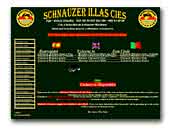 Schnauzer Miniatura Illas Cies
Illas Cies Miniature Schnauzers Breeder of Spain, with twentyfive years experience in breeding Miniature Schnauzers Black, White, Black and Silver, Salt and Pipper and showing dogs.
Miniature Schnauzer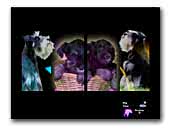 Vondenegger Schnauzers Kennel
Small family breeding high quality dogs, responsible, serious, committed to improving the lines of Black and Silver Miniature Schnauzer, who is passionate about the breed.
- RSCE Nº: 16535
- FCI:498/09

Raúl González
Miniature Schnauzer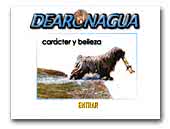 Dearonagua Perro de agua Español
Criadero de esta fantástica raza.


Spanish Waterdog
.

.