Dog Breeders > Spain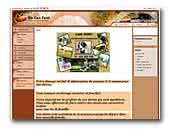 de Can Font San Bernard & Leonberger
Cria familiar, seleccionamos los ejemplares para obtener cachorros sanos y equilibrados, nuestro objetivo antes de tener el mejor y el unico es dentro del standar ofrecer un buen compańero familiar sano y equilibrado.
St. Bernard Dog
Leonberger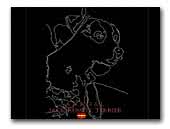 ANROAL Jack Russell Terrier
Pasión por el Jack Russell Terrier, ocasionalmente cachorros de las mejores líneas inglesas y australianas.
Jack Russell Terrier

de Lances Dobermanns
Cría familiar y selectiva del dobermann.
Dobermann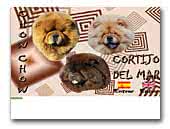 Cortijo del Mar Chow Chows
Alta selección y cría en ambiente familiar del Chow chow, respetando siempre su belleza, carácter y cumpliendo siempre con el estándar de la raza. Nos tomamos muy en serio la preservación y difusión de esta raza.

High selection of the Chow chow and raises in familiar atmosphere, respecting always its beauty, character and always fulfilling the standard of the race. We very took in serious the preservation and diffusion from this race.
Chow Chow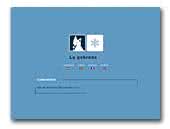 La Gebrada
Criamos Pastores Blancos sin necesidad de jaulas, nuestros perros viven con nosotros en casa. Somos muy selectivos en cuanto a la calidad fĂ­sica y al excelente caracter que tienen que tener nuestros perros.

Como criadores y etĂłlogos nos interesa buscar siempre perros equilibrados, sociables, sin miedo, a los que les gusta la gente y con los que el futuro propietario pueda realizar toda clase de actividades.
White Swiss Shepherd Dog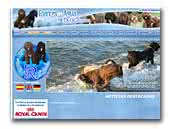 Kennel del Rabadan
Cria y seleccion del perro de agua Español. Del Rabadan criadero familiar, perros de seleccion.
Spanish Waterdog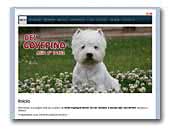 Del Goyepino West Highland White Terrier
Cría selectiva del west highland white terrier, exposición y compañía.
West Highland White Terrier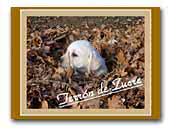 Terron de Zucre
Cria y selección de labrador retriever y sharpei en Santiago de Compostela - A Coruña (Spain).
Labrador Retriever
Shar Pei
« Prev 1 2 3 4 5 6 7 8 9 10 11 12 13 14 15 16 17 18 19 20 21 22 23 24 25 26 27 28 29 30 31 32 33 34 Next »