Dog Breeders > Spain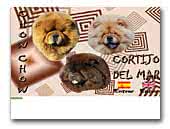 Cortijo del Mar Chow Chows
Alta selección y cría en ambiente familiar del Chow chow, respetando siempre su belleza, carácter y cumpliendo siempre con el estándar de la raza. Nos tomamos muy en serio la preservación y difusión de esta raza.

High selection of the Chow chow and raises in familiar atmosphere, respecting always its beauty, character and always fulfilling the standard of the race. We very took in serious the preservation and diffusion from this race.
Chow Chow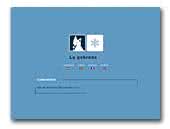 La Gebrada
Criamos Pastores Blancos sin necesidad de jaulas, nuestros perros viven con nosotros en casa. Somos muy selectivos en cuanto a la calidad fĂ­sica y al excelente caracter que tienen que tener nuestros perros.

Como criadores y etĂłlogos nos interesa buscar siempre perros equilibrados, sociables, sin miedo, a los que les gusta la gente y con los que el futuro propietario pueda realizar toda clase de actividades.
White Swiss Shepherd Dog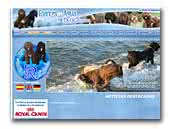 Kennel del Rabadan
Cria y seleccion del perro de agua Español. Del Rabadan criadero familiar, perros de seleccion.
Spanish Waterdog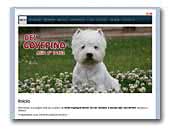 Del Goyepino West Highland White Terrier
Cría selectiva del west highland white terrier, exposición y compañía.
West Highland White Terrier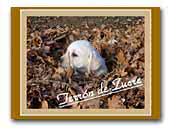 Terron de Zucre
Cria y selección de labrador retriever y sharpei en Santiago de Compostela - A Coruña (Spain).
Labrador Retriever
Shar Pei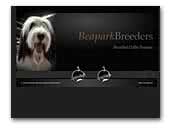 Beapark Bearded collie
Bearded collie Passion

Amateur breeder. Selection and breeding of this wonderful dog. Committed to improving the breed dogs look healthy, magnificent companions and good dogs for show.
Bearded Collie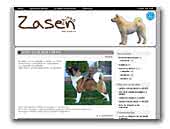 Zasen Akitas
Cria selectiva de Akita Americano.


American Akita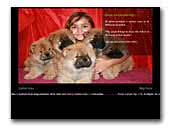 The Lost Kingdom Chow Chows
Chow Chow Kennel In Spain

Our target is to provide with our study, effort and dedication dogs in addition to fulfilling the standard, enjoy better health. We breed always expecting the right moment leaving to pass the time between one crossing to another.

In this way we get some quality puppies and especially healthy and happy.
Chow Chow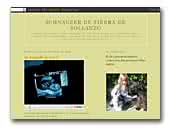 Schnauzer Standar de Tierra de Sollanzo
Como veterinaria especialista en pequeños animales, siempre me han gustado los schnauzers. Ahora me he decidico a criarlos en casa, con mi familia y quiero  presentároslos.
Schnauzer

D'SPAIN FUEGO NEGRO Staffords
Breeders of Staffordshire Bull Terrier in Spain since 1996. High Quality.
Staffordshire Bull Terrier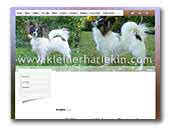 Kleiner Harlekin - German Spitz and Papillon Hobby Show-Breeder
Holá soy criadora  de hobby en Spitz Aleman y Papillon para Show y compania en Tenerife.

Hallo ich bin Hobbyzüchterin für Showhunde und Liebhaberhunde des Papillon und Deutschen Spitzes in Spanien/Tenerife und züchte nach Deutschen Richtlinien.

Hi, I am Hobby-Breeder of Papillon an German Spitz- Showquality and Companian-Dogs in Spain/Tenerife.
German Spitz
Papillon
.

.