Dog Breeders > Spain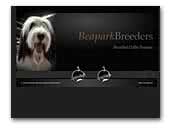 Beapark Bearded collie
Bearded collie Passion

Amateur breeder. Selection and breeding of this wonderful dog. Committed to improving the breed dogs look healthy, magnificent companions and good dogs for show.
Bearded Collie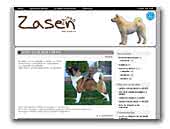 Zasen Akitas
Cria selectiva de Akita Americano.
American Akita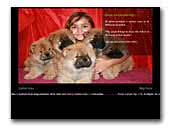 The Lost Kingdom Chow Chows
Chow Chow Kennel In Spain

Our target is to provide with our study, effort and dedication dogs in addition to fulfilling the standard, enjoy better health. We breed always expecting the right moment leaving to pass the time between one crossing to another.

In this way we get some quality puppies and especially healthy and happy.
Chow Chow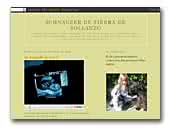 Schnauzer Standar de Tierra de Sollanzo
Como veterinaria especialista en pequeños animales, siempre me han gustado los schnauzers. Ahora me he decidico a criarlos en casa, con mi familia y quiero  presentároslos.
Schnauzer

D'SPAIN FUEGO NEGRO Staffords
Breeders of Staffordshire Bull Terrier in Spain since 1996. High Quality.
Staffordshire Bull Terrier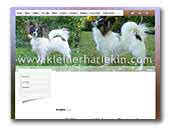 Kleiner Harlekin - German Spitz and Papillon Hobby Show-Breeder
Holá soy criadora  de hobby en Spitz Aleman y Papillon para Show y compania en Tenerife.

Hallo ich bin Hobbyzüchterin für Showhunde und Liebhaberhunde des Papillon und Deutschen Spitzes in Spanien/Tenerife und züchte nach Deutschen Richtlinien.

Hi, I am Hobby-Breeder of Papillon an German Spitz- Showquality and Companian-Dogs in Spain/Tenerife.
German Spitz
Papillon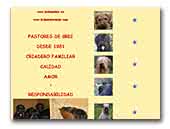 Los Laureles Briards
Criadero familiar y apasionado del Pastor de Brie. Especial seleccion de caracter y belleza.
Briard
« Prev 1 2 3 4 5 6 7 8 9 10 11 12 13 14 15 16 17 18 19 20 21 22 23 24 25 26 27 28 29 30 31 32 33 34 Next »