Dog Breeders > Spain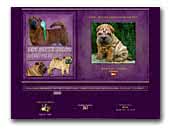 Criadero de Shar Pei Los Siete Hilos
Exclusivamente dedicados al Shar Pei Criadores de Shar Peis.

Shar Pei breeders.
Shar Pei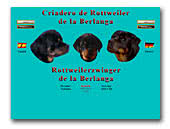 de la BERLANGA Rottweiler
Criamos por el bien de la raza solo con nuestras reproductoras importadas de Alemania.
Rottweiler

ZUDHELL Staffordshire Bull Terrier
Welcome to zudhell breeding and selection stafford staffordshire bull terrier lines "judael wyrefare vanoric" exhibition of canine beauty.

On our website you will find information on the breed, our breeding plans, results of exhibitions and everything related to the Staffordshire bull terrier. "inordinate love and affection that gives you a Staffordshire bull terrier, cove you to the bone and not forsake you never".
Staffordshire Bull Terrier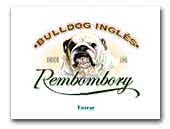 Rembombory
Cria y Selección del Bulldog Inglés
Criamos y seleccionamos desde 1982.
English Bulldog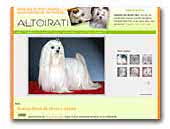 Alto Irati Malteses
Años de experiencia en la exposición y crianza del bichón maltés. Conjunción de líneas americanas y europeas. Alta selección de ejemplares. En nuestra web podrás ver malteses cachorros y adultos, criados en nuestra casa.
Maltese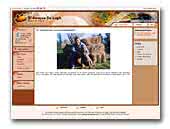 El Bosque de Lugh Weimaraners
Breeder Weimaraners for hunting, show or companionship.
Weimaraner
« Prev 1 2 3 4 5 6 7 8 9 10 11 12 13 14 15 16 17 18 19 20 21 22 23 24 25 26 27 28 29 30 31 32 33 34 Next »