Dog Breeders > Spain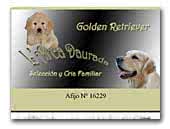 L'Arca Daurada
Cría y Selección de Golden Retriever. Cría familiar y responsable.
Golden Retriever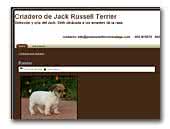 jackrussellterriermalaga.com
Dedicado a la cría del jack, pata corta, pelo liso, mucho hueso, muy musculado. Blanco entero con manchas marrones o negras. Parches en los ojos o máscara. Lo mas importante, aparte de la belleza es el caracter. Perros equilibrados, fieles a su amo, buenos con la familia y los niños.
Jack Russell Terrier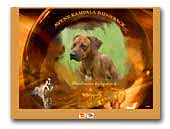 Ayene kampala Ridgeback
A small kennels in Spain we show Rhodesian Ridgeback at all levels and also breed a litter when wanting a pup my self for the show ring.
Rhodesian Ridgeback
Whippet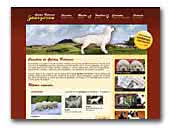 Golden Fourgeron
Criadero de golden retriever en la provincia de Asturias (Spain).
Golden Retriever

D'Carmocan
Estudio y seleccion de Alaskan Malamute
Mostramos informacion sobre nuestros malamutes, fotografias, pedigris, textos para iniciarse en la cria.
Alaskan Malamute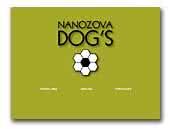 NANOZOVA
We are Small kennel breeding English Bulldog, Brazilian Terrier and English Toy Terrier and in Galicia (Spain) with the best because it is our passion and because we always want to be between the best breeders.
English Bulldog
Brazilian Terrier
English Toy Terrier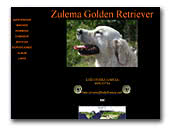 Zulema golden retriever
Criadero de golden retriever en Madrid (España).
Golden Retriever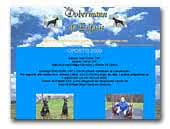 DE ENFASIS Dobermann
Lineas de campeones de españa, portugal, finalistas del mundo..
Dobermann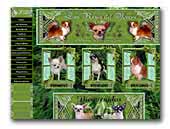 Los Reyes del Nueve Chihuahuas
Cría y selección familiar de chihuahua de pelo corto y largo. Chihuahuas para compañía, cría, y exposición.

Breeding and selection family of the chihuahua short hair and long. Chihuahuas for company, breeding, and exhibition.
Chihuahua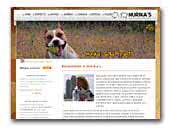 NURIKA'S American Staffordshire Terrier
Nurika's kennel is situated in Barcelona, Spain.
American Staffordshire Terrier
« Prev 1 2 3 4 5 6 7 8 9 10 11 12 13 14 15 16 17 18 19 20 21 22 23 24 25 26 27 28 29 30 31 32 33 34 Next »