Dog Breeders > Spain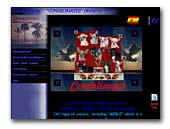 Condelinajes Chihuahuas
Chihuahuas puppies in all colours included Merle.
Chihuahua

La Banda Del Patio Bulldog Ingles
Pagina dedicada al Bulldog Ingles, en ella os presentamos a nuestros perros y cachorros.
English Bulldog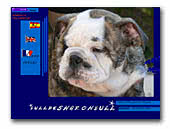 bulldeSHARONBULL English Bulldog
Friends of the Bulldog, Spain.
English Bulldog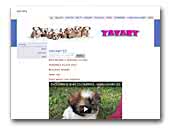 yavary.es
Criadores de Shih Tzu en España, machos disponibles para montas y ocasionalmente cachorros.
Shih Tzu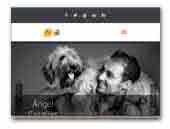 des Luçanès
Gos d'Atura Català i Ca de Bestiar
Serious and passion breeding of Catalan Sheepdog and Majorcan Sheepherd in Catalonia. From 2003.
Catalan Sheepdog
Majorca Shepherd Dog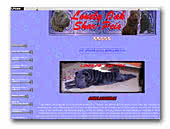 Lonely Oak Shar-Peis
Sharpei site, we have puppies in all colors!!! and all of our puppies are blue-lined. We deliver puppies in the whole world, find your wrinkled-puppy now!
Shar Pei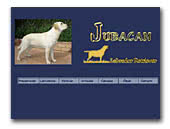 Jubacan labradors
We are a small kennel located in Spain.
Labrador Retriever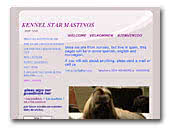 kennel Star Mastinos shih tzus
Take a look at our pages, we live in spain but is from norway, we speak norwgian, english and spanish. We have import from Norway and usa. Our import from norway are from the famous kennel Hin chen and our import from usa is from cassy paws, that breed exotic colors, our is dark chocolateliver.
Shih Tzu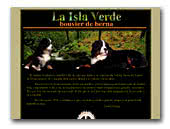 Boyeros de berna La Isla Verde (Kennel)
Cria familiar de la raza boyero de berna o bouvier bernois. Camadas, documentación, artículos, fotos y videos, foro de amigos. Para cualquier consulta no dude en contactar con nosotros.
Bernese Mountain Dog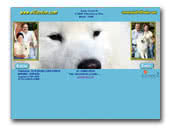 DE VILLAODON Samoyeds
Samoyed breeding. Top quality dogs. We are in Spain. Since 1986 we are owned by our samoyeds. Puppies sometimes available.
Samoyed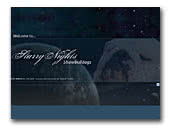 Starrynight's Bulldogs
Bulldogs fullfilling the standard and, something even more important, very often forgotten, healthy and long-lived bullies, besides of happy and friendly specimen.
English Bulldog
« Prev 1 2 3 4 5 6 7 8 9 10 11 12 13 14 15 16 17 18 19 20 21 Next »