Dog Breeders > Spain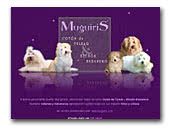 MUGUIRIS
MUGUIRIS: top breeding of the breeds Coton de Tulear and Havanese.

Alta seleccion de las razas Coton de Tulear y Bichon Habanero.
Coton de Tulear
Havanese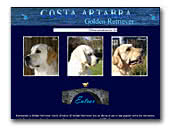 COSTA ARTABRA Golden Retriever
Golden Retriever Breeder in Spain.
Golden Retriever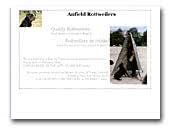 Anfield Rottweilers
Welcome to Anfield rottweilers. Our mission is to breed high quality, healthy puppies with correct conformation and stable temperaments with the capacity to excel in both the show ring and in working competitions, this is achieved through the careful study of bloodlines alongside a rigurous selection process.

We currently have a litter by Unox vom Hause Anin (HD-Frei ED-Frei SchH/VPG 3 BH Oldenburg-Jugendsieger 2007) and Pretty Sonne de Anfield (AVEPA B RPT BH RPT Prep. RCII)
Rottweiler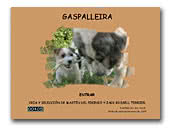 Gaspalleira Mastín del Pirineo
y Jack Russell Terrier
Cria y selección de Mastín del Pirineo y Jack Russell Terrier.
Pyrenean Mastiff
Jack Russell Terrier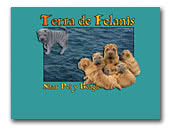 Terra de Felanis
Breeder of Shar-pei for show since 1996 in Spain.
Shar Pei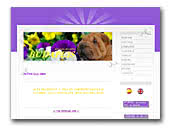 Budapeis sharpei kennel
Sharpeis selection of high and baby in a family atmosphere. Colors: blue, chocolate, red diluted, red ...
Shar Pei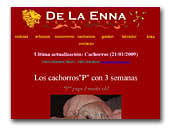 De la Enna Retrievers
Golden Retriever & Labrador Retriever breeder, exhibitor and judge since 1990. We work with the best lines producing champions at home and abroad and always excellent companions.
Golden Retriever
Labrador Retriever
« Prev 1 2 3 4 5 6 7 8 9 10 11 12 13 14 15 16 17 18 19 20 21 22 23 24 25 26 27 28 29 30 31 32 33 34 Next »