Dog Breeders > Spain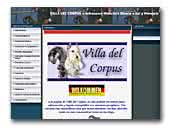 VILLA DEL CORPUS Schnauzer miniatura
Alta selección de Schnauzer miniatura Blanco y sal y Pimienta.
Miniature Schnauzer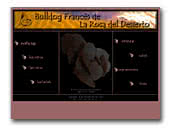 La Rosa del Desierto
French Bulldog family kennel from Spain. On our site you can see our dogs with pedigree, show results and photos.
French Bulldog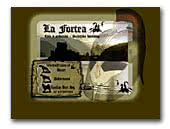 LA FORTEA
Breeding Karelian Bear Dog since 1995, home of champions. Selective Boxer and Dobermann breeding.
Karelian Bear Dog
Dobermann
German Boxer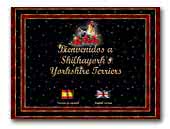 Shilhayork's Yorkshire Terriers
Specialized and small Yorkie kennel in Spain, breeding and exhibiting since 1989. Meet my lovely Yorkies, see many photos, pedigrees, information, etc. The best blood-lines of Europe and America.
Yorkshire Terrier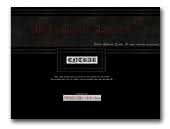 De la Corte Canina Rottweilers

De la Corte Canina es un criadero de Rottweilers que lleva 20 años críando campeones. Una dilatada carrera para uno de los mejores criaderos del país, con una gran cantidad de premios a sus espaldas:

Best in Show IFR World Champion 2003  1 Campeona de España.
 1 KlubSiegerin del CRE.
 1 Klubjugendsiger CRE.
 1 Mejor Cachorro CRE.
 1 Klubjugendsiger Lituania.
 3 Campeones Portugal.
 3 KlubSiegerin CPR Portugal.
 3 Klubjugendsigerin CPR Portugal.
 1 KlUBJUGENDSIEGERIN AUSLAND ADRK (Primer Español en conseguir este título en Alemania 2002).
 1 Campeona del Mundo IFR 2003 (Primer Español en conseguir este gran título de Honor Best in Show IFR World Champion).
 1 Clase Campeones IFR World Champion 2005.
 25 Campeones del CRE regionales.
Rottweiler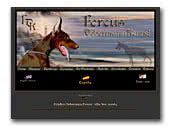 Criadero Dobermann Fercus
Criamos la raza dobermann en España.


Dobermann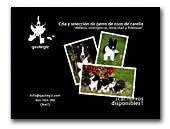 GAUTEGIZ
Cria y selección de Perro de osos de Carelia.


Karelian Bear Dog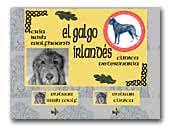 Cabrasfigas - Cría de Irish Wolfhound
Celtic dogs, irish wolfhound breeder in the green Galicia (Spain),a country very similar to Ireland both the weather as the landscapes.

The greatest dogs, noble, active and all heart, !we are mad about them¡
Irish Wolfhound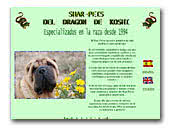 del Dragon de Koshi Shar-Peis
Show and breeder of the Shar-pei in familiar ambience since 1994. Health, beauty and good temperament. Puppies show.
Shar Pei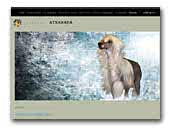 ATXARREA Kennel
ATXARREA Kennel - only Chinese Crested Dog.


Chinese Crested Dog
.

.