Dog Breeders > Spain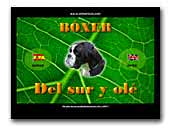 Del sur y olé  boxer
We breed only boxer.We live in the south of Spain. Enjoy with our page. Thank you.
Boxer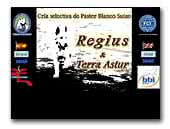 REGIUS Cría selectiva del Pastor Blanco
Somos un criadero familiar del antiguo Pastor Alemán Blanco (AKC) o Pastor Blanco Suizo para la FCI desde 2003.

Criamos de forma muy selectiva unas pocas camadas al año, todas de gran calidad. Nuestros perros provienen de las mejores líneas de Europa y América con múltiples campeones en sus pedigrees y varios con nivel de adiestramiento máximo Sch3 IPO3. Además han pasado los estrictos controles del Club de Raza CEPBS para lograr el "Apto para Reproducción", están libres de displasia tanto de cadera como de codos, y la mayoría ya han ganado exposiciones o eventos caninos desde cachorros con excelentes valoraciones por jueces internacionales.

Pero lo más importante es que por nuestra forma de criar y el tiempo de calidad que les dedicamos, entregamos cachorros muy bien socializados, alegres y con un carácter excepcional, muy equilibrados, avalados por decenas de amigos que ya tienen un cachorro nuestro por toda España y que algunos incluso nos han pedido un segundo ejemplar con el tiempo.

Si deseas más información de la raza, conocernos o reservar un cachorro, no dudes en llamarnos o escribirnos un email y con gusto nos pondremos en contacto.

Un saludo.... Pablo y Ali
White Swiss Shepherd Dog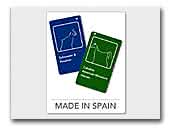 MADE IN SPAIN KENNEL
More of 400 titles with 122 diferent champions.


Miniature Schnauzer
Miniature Pinscher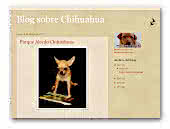 Ser Camelot Chihuahuas
Cria y seleccion de chihuahuas alta calidad en pelo corto y largo.
Chihuahua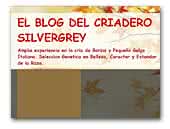 SILVERGREY Italian Greyhound y Borzoi
33 Años de Cria y seleccion de Italian greyhound y Borzoi. Todos los colores.
Italian Greyhound
Borzoi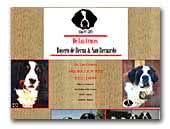 De Las Cruces
Bernese Mountain & Saint Bernard. Kennel In Asturias (Spain).
Bernese Mountain Dog
Saint Bernard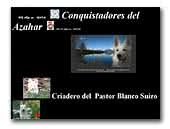 Conquistadores del Azahar
Pastor Blanco Suizo
Family breeder and lover of the White Swiss Shepherd dog. Our dogs have unique blood lines in Europe and our dogs came as puppies with us from all over Europe. They are all of European and even World champions lines. Our dogs live free in our home and land and when we have puppies (once or twice a year) the puppies grow up in our house and get a lot of attention and love.

All puppies will come with full official pedigrees, European passports, micro-chip, all vaccinations and anti parasite treatments that they need. For more information or photos look on our web-site or send us an e-mail.
White Swiss Shepherd Dog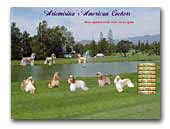 Artemisina's American Cockers
I have a small breeding of Solid & Parti American Cockers in South of Spain.
American Cocker Spaniel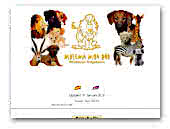 Molema Mua Rôo
Rhodesian Ridgeback Breeder
Breeder of Rhodesian Ridgeback in Spain. Lot of information and pics about the breed and about our dogs.
Rhodesian Ridgeback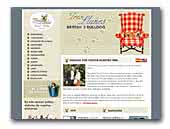 Tres Llunes Bulldogs
We are breeding English Bulldog in Barcelona (Spain) with the best English bloodlines, because it is our passion and because we always want to be between the best breeders from our country.
English Bulldog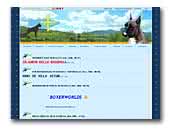 Villa Astur - Boxer Nature
Boxer News, Gallery, Links, one of the best in Spain.


Boxer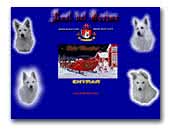 Criadero Real del Ocejon
Pastor Blanco Suizo
Criadero de pastor blanco suizo. Estamos en la sierra de Madrid donde nuestros amigos viven en libertad.

White swiss shepherd kennel in Madrid-Spain
White Swiss Shepherd
.

.