Dog Breeders > Spain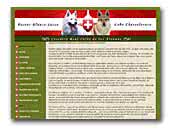 Real Corte de las Arcanas
Criadero de pastor blanco suizo y de lobos checoslovacos - white swiss shepperd and checoslovacian wolf.

FOR THE FIRST TIME IN SPAIN, New litters of Karpatians shepeard dogs available at the end of 2008.

POR PRIMERA VEZ EN ESPAÑA Proximas camadas de Pastor rumano de los Cárpatos disponible a partir de octubre del 2008.
Czeslovakian Wolfdog
White Swiss Shepherd
Karpatians Shepherd Dog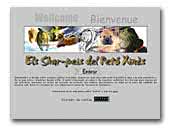 Shar-peis Del Petó Xinès
Breeder of Shar-pei since 1996 in Spain. Colors black, blue, chocolate, lilac, cream and fawn.


Shar Pei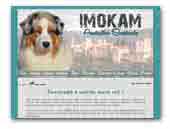 IMOKAM - Australian Shepherds
Small kennel located in Spain devoted to loving, showing and breeding Australian Shepherds. We breed for temperament, health and type using american bloodlines ... just to enjoy them for live! Home of some American Champions. More information on our website.
Australian Shepherd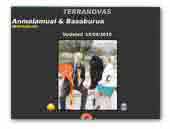 ANMALAMUAL & BASABURUA Newfoundlands
All the animals we breed that are selected for breeding are clinically controlled in order to avoid genetically transmitted diseases.

Moreover - to ensure thas these magnificent dogs maintain their particular identity that makes them so special - the dogs are subsequently subjected to careful morophological and character selection criteria.
Newfoundland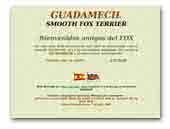 GUADAMECIL Fox Terrier Smooth
Página creada, mantenida por y para los amantes de Fox Terrier de Pelo Liso.


Fox Terrier - Smooth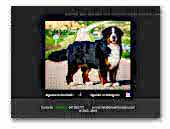 DeVael Bouviers
We are a small kennel located in Spain. In our website you'll find photos from our bernies, pedigrees, show results, pups and other interesting information.
Bernese Mountain Dog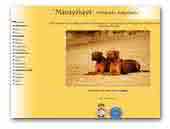 MANAYAKAYA Rhodesian Ridgeback Kennel
Rhodesian Ridgeback Kennel Spain (RSCE / FCI registered) Manayakaya Rhodesian Ridgebacks in Andalucia. Here you can find lots of info and pictures of Rhodesian Ridgebacks, Kianga & Amani. News and Updates (English & German).
Rhodesian Ridgeback


Los Shar-peis de Schoelcher
Cria del Shar-pei en ambiente familiar. Nos ocupamos de la salud, caracter y belleza de nuestros ejemplares.

Colores: Negro, rojo, fawn, crema, silver sable, apricot, chocolate, azul, lila, etc. Respondemos cualquier consulta sin compromiso.
Shar Pei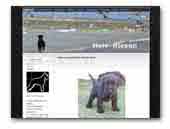 HERR RIESEN
Selective Breed of Giant Schnauzer Black.


Giant Schnauzer

Urkabustaiz'tar Boxer - criadores
Breeders of top quality boxers since 1964.


German Boxer
.

.