Dog Breeders > Spain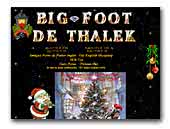 Big-Foot de Thalek Bobtail & Shih Tzu
Breeder of Bobtail & Shih Tzu in Spain.
Old English Sheepdog / Bobtail
Shih Tzu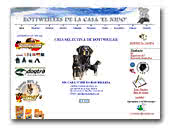 De La Casa 'El Nido' Rottweilers
Cria Selectiva de Rottweilers, lineas Alemanas.
The home of:
Odett Do Pazo do Espiño
Rabea Von Der Teufelsbrücke
Quira Von Der Blockhütte
Ragnar Do Pazo de Espiño

Comming Son Puppies of Valentino Vom Hause Neubrand x Rabea Von Der Teufelsbrücke.
Rottweiler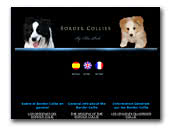 Bleu Perle Border Collie
Border Collie: Agility, hearding and beauty. Site located in Spain, is accessible in English, French and Spanish. Blue Merle, Black & White and Golden Red colours.
Border Collie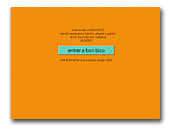 bon bico - Boxer
Where we breathe illusion, happiness and passion in day after day with our boxers.
German Boxer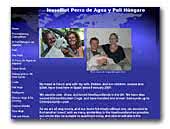 Jesselliot - Puli & Spanish Water Dog
A small English kennel based in Málaga, Spain. Breeders of Hungarian Pulis and Spanish Water Dogs.
Puli
Spanish Water Dog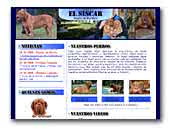 El Siscar Kenel - Dogos de Burdeos
Cría y selección del Dogo de Burdeos - El Siscar Kennel.
Dogue de Bordeaux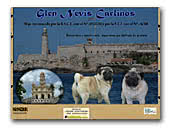 GLEN NEVIS Kennel of pugs
We are a small Hobby Kennels situated in Valladolid, Spain. All our pugs are from quality lines.
Pug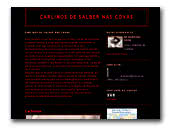 De salber nas covas - Carlinos
De salber nas covas, selección y cria familiar del carlino.
Pug
« Prev 1 2 3 4 5 6 7 8 9 10 11 12 13 14 15 16 17 18 19 20 21 22 23 24 25 26 27 28 29 30 31 32 33 34 Next »