Dog Breeders > Spain

Diamante's Del Amor
Yorkshire terriers are small diamonds. Diamante's Del Amor. Kennel in Espania.
Yorkshire Terrier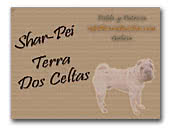 TERRA DOS CELTAS KENNEL
Show, breeder and selection only shar pei.
Shar Pei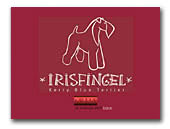 IRISFINGEL Kerry Blue Terrier
Cría y selección de Kerry Blue Terriers de las mejores lineas de sangre inglesas e irlandesas.

Breed and Kerry Blue Terrier's selection of the best English and Irish lines of blood.
Kerry Blue Terrier
« Prev 1 2 3 4 5 6 7 8 9 10 11 12 13 14 15 16 17 18 19 20 21 22 23 24 25 26 27 28 29 30 31 32 33 34 Next »