Dog Breeders > Spain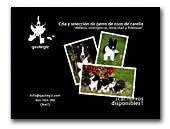 GAUTEGIZ
Cria y selección de Perro de osos de Carelia.
Karelian Bear Dog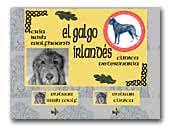 Cabrasfigas - Cría de Irish Wolfhound
Celtic dogs, irish wolfhound breeder in the green Galicia (Spain),a country very similar to Ireland both the weather as the landscapes.

The greatest dogs, noble, active and all heart, !we are mad about them¡
Irish Wolfhound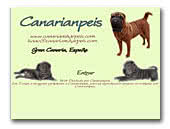 Canarianpeis
Breeder of Shar-pei in Canary Island (Spain) better line of American and Europe in us pedegree. Visit us web and watch my dogs. Greatings
Shar Pei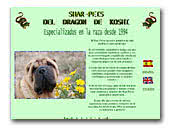 del Dragon de Koshi Shar-Peis
Show and breeder of the Shar-pei in familiar ambience since 1994. Health, beauty and good temperament. Puppies show.
Shar Pei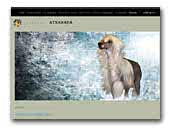 ATXARREA Kennel
ATXARREA Kennel - only Chinese Crested Dog.
Chinese Crested Dog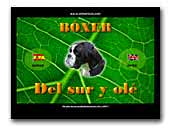 Del sur y olé  boxer
We breed only boxer.We live in the south of Spain. Enjoy with our page. Thank you.
Boxer
« Prev 1 2 3 4 5 6 7 8 9 10 11 12 13 14 15 16 17 18 19 20 21 22 23 24 25 26 27 28 29 30 31 32 33 34 Next »