Dog Breeders > Spain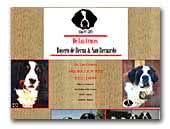 De Las Cruces
Bernese Mountain & Saint Bernard. Kennel In Asturias (Spain).
Bernese Mountain Dog
Saint Bernard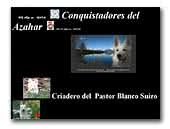 Conquistadores del Azahar
Pastor Blanco Suizo
Family breeder and lover of the White Swiss Shepherd dog. Our dogs have unique blood lines in Europe and our dogs came as puppies with us from all over Europe. They are all of European and even World champions lines. Our dogs live free in our home and land and when we have puppies (once or twice a year) the puppies grow up in our house and get a lot of attention and love.

All puppies will come with full official pedigrees, European passports, micro-chip, all vaccinations and anti parasite treatments that they need. For more information or photos look on our web-site or send us an e-mail.
White Swiss Shepherd Dog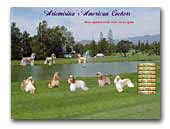 Artemisina's American Cockers
I have a small breeding of Solid & Parti American Cockers in South of Spain.
American Cocker Spaniel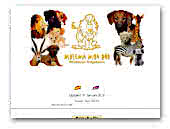 Molema Mua Rôo
Rhodesian Ridgeback Breeder
Breeder of Rhodesian Ridgeback in Spain. Lot of information and pics about the breed and about our dogs.
Rhodesian Ridgeback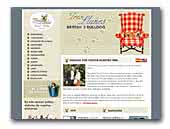 Tres Llunes Bulldogs
We are breeding English Bulldog in Barcelona (Spain) with the best English bloodlines, because it is our passion and because we always want to be between the best breeders from our country.
English Bulldog
« Prev 1 2 3 4 5 6 7 8 9 10 11 12 13 14 15 16 17 18 19 20 21 22 23 24 25 26 27 28 29 30 31 32 33 34 Next »