Dog Breeders > Spain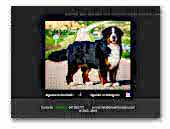 DeVael Bouviers
We are a small kennel located in Spain. In our website you'll find photos from our bernies, pedigrees, show results, pups and other interesting information.
Bernese Mountain Dog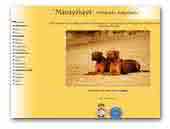 MANAYAKAYA Rhodesian Ridgeback Kennel
Rhodesian Ridgeback Kennel Spain (RSCE / FCI registered) Manayakaya Rhodesian Ridgebacks in Andalucia. Here you can find lots of info and pictures of Rhodesian Ridgebacks, Kianga & Amani. News and Updates (English & German).
Rhodesian Ridgeback


Los Shar-peis de Schoelcher
Cria del Shar-pei en ambiente familiar. Nos ocupamos de la salud, caracter y belleza de nuestros ejemplares.

Colores: Negro, rojo, fawn, crema, silver sable, apricot, chocolate, azul, lila, etc. Respondemos cualquier consulta sin compromiso.
Shar Pei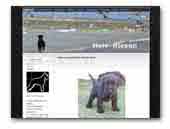 HERR RIESEN
Selective Breed of Giant Schnauzer Black.
Giant Schnauzer

Urkabustaiz'tar Boxer - criadores
Breeders of top quality boxers since 1964.
German Boxer
« Prev 1 2 3 4 5 6 7 8 9 10 11 12 13 14 15 16 17 18 19 20 21 22 23 24 25 26 27 28 29 30 31 32 33 34