Dog Breeders > Sweden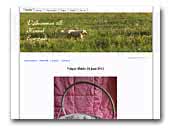 Kennel Ecarpadi
Kennel Ecarpadi is situated in Sweden, on the countryside right in between the three biggest towns; Stockholm, Gothenburg and Malmö. We're a small kennel, run by mother and daughter, with a huge interest in dogs.

Welcome to visit our website! Unfortunately it's not yet translated to English, but just click around and have a look at our beautiful dogs, or send us an email.
Kuvasz

Tallmora Kennel
A small kennel in the northern part of Sweden, breeding and hunting training with Drentsche Patrijshond.
Dutch Partridge Dog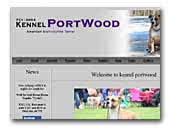 PortWood - American Staffordshire Terrier
PortWood - American Staffordshire Terrier In Sweden.

Here you can visit my small familyowned kennel wich is situated in the middle of Sweden. We breed dogs with good health, sound body and mind.

Feel fre to visit and ask if there is anything you want to know! Kindly yours
Linda
American Staffordshire Terrier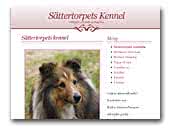 Sättertorpets kennel
A small family breeding of shetland sheepdog and German mittelspitz in Sweden.
Shetland Sheepdog
German Mittelspitz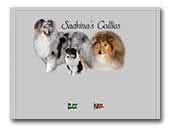 Sadrina's
Rough Collies in Stockholm/Sweden.
Collie Rough

Waywens Kennel
We are a family breeder of the breeds Eurasiers & Welsh Corgi Cardigan. For more information please visit our website!
Eurasier
Welsh Corgi Cardigan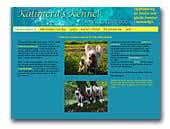 Kalimera's Kennel
Small kennel in south of Sweden. We breed healty dogs in family environment.
Chinese Crested Dog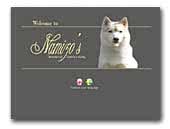 Namizo's Siberian Huskies
We are a small Family Kennel of Siberian Huskies in Sweden.We show and training our dogs. Visit our website to see our wonderful dogs and follow us to see whats next.
Siberian Husky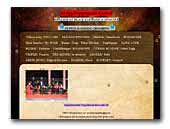 SkäggDoppingens Kennel
Black Standard Schnauzer. Welcome!
We are a small kennel in Sweden not far from Stockholm/Uppsala. Schnauzer = Familydogs, Agility, Dogshows and so on. All our dogs lives with us in the house. Dogs with Beauty Healthy in Body & mind. Please visit our website.
Standard Schnauzer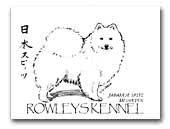 Rowleys kennel
Top Winning Japanese Spitz in Sweden

We are dedicated breeders of Japanese Spitz since 1983. Our passion for the breed has been since 1975. Our goal is to preserve the typical japanese spitz both for looks and mentality. We see the breed as a healthy happy companion dog for the active owner.

We have approximately 40 home bred champions and 20 with International champion titles. Our best puppy buyer are the one who is more interested in the dog, rathen than what it can win for you.
Japanese Spitz
« Prev 1 2 3 4 5 6 7 8 9 10 11 12 13 14 15 16 17 18 19 20 21 22 23 24 25 Next »