Dog Breeders > Sweden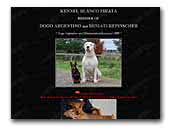 Kennel Blanco Pirata
Welcome to KENNEL BLANCO PIRATA!
We breed Dogo Argentino and Miniturepinscher in Sweden. We have been living with the breeds since year 1999.
Dogo Argentino
Miniature Pinscher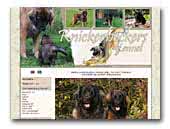 Knickerbockers Leonberger
Knickerbockers is a small breeder of Leonberger. All dogs are kept as family dogs and breeding dogs are free in hips, elbows and eyes and other tests Swedish kennel club and Leonberger club require for breeding. You find Knickerbockers in the middle of Sweden, just between Gothenburg and Stockholm.
Leonberger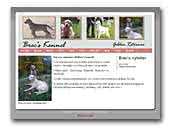 Brec's Kennel - Golden retriever
A small familiar kennel outside Stockholm.
Golden Retriever

Toffedreams flatcoats
We run a small kennel with breeding Flatcoated retrievers. We have had Flatcoated retrievers since 1980 and still we believe that the had Flatcoated retrievers is one of the most enjoyable breeds there is.

Our aim is to breed sound and healthy Flatcoats that are mentally strong and easy to work. Of course we wish for all our dogs to have an attractive exterior.
Flat Coated Retriever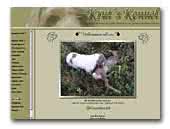 Krut's Kennel
Breeder of Petit Basset Griffon Vendéen.
Petit Basset griffon vendéen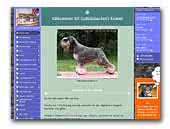 Guttstabacken's Kennel
Miniature schnauzer pepper and salt.
Miniature Schnauzer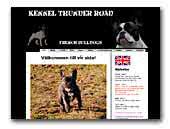 Kennel Thunder Road - French Bulldogs
A small familybased kennel with a few beloved dogs.
French Bulldog
« Prev 1 2 3 4 5 6 7 8 9 10 11 12 13 14 15 16 17 18 19 20 21 22 23 24 25 26 27 28 29 30 31 32 33 34 35 36 37 38 39 40 41 42 43 44 45 Next »