Dog Breeders > Sweden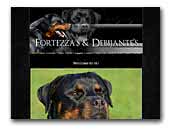 Kennel Debijante's and Fortezza's
ADRK Bloodlines, home of Veto vom Kümmelsee.
Rottweiler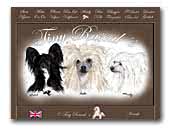 Tiny Rascal's Kennel
We breed chinese crested dogs and want whith our breeding efforts, produced little cheer and happy breed, typical Chinese crested.
Chinese Crested Dog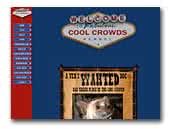 Cool Crowd's
The Cool Crowd's breeding policy is to breed first class cresteds. We look upon our breeding as pet dogs, but with their cool temperament and fabolous style they're great show-machines ...
Chinese Crested Dog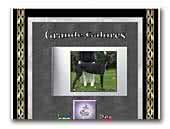 Grande Galores Kennel
Great Danes, harlequin and black. Small breeding in home environment, we strive for friendly and mentally good dogs.
Great Dane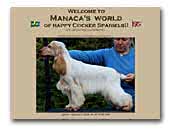 Manaca's
Cocker spaniels & Miniature Dachshunds
Breeder of English Cocker spaniel at Top level. Also a small breeding of shorthaired miniture Dachshunds.
English Cocker Spaniel
Dachshund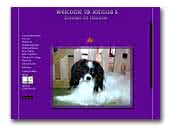 Johtina's kennel
Breeder of Phalène in Sweden.
Phalène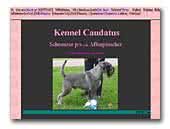 Kennel Caudatus
Standard Schnauzer et Affenpinscher
A smal kenel there the dogs living with the family.
Standard Schnauzer p/s
Affenpinscher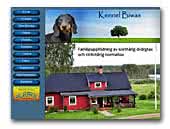 Kennel Biwas
Small family breeding of miniature short-haired and normal wire-haired dachshunds with a good mentality, exterior and good hunting instincts.
Dachshund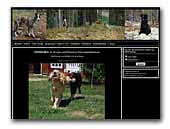 Snöbollen's Kennel
Breeder of Whippet, Golden Retriever & Flatcoated Retriever in Sweden. We breed for soundness and active dogs! Welcome to visit us!
Whippet
Golden Retriever
Flat Coated Retriever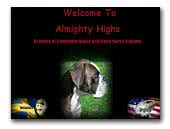 Almighty Highs
Cane Corso Italiano and Deutscher Boxer
Little breeding in the north of Sweden. Breeding only for quality, not quantity. Try to find interesting individual dogs and matings.
German Boxer
Cane Corso Italiano
« Prev 1 2 3 4 5 6 7 8 9 10 11 12 13 14 15 16 17 18 19 20 21 22 23 24 25 Next »