Dog Breeders > Sweden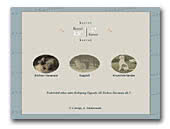 Kennel KR'Karrei
We breed Bichon Havanais and we also breed Ragdoll. Welcome to visit our homepage.
Havanese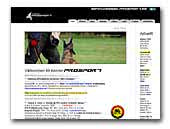 ProSport
We are breeding Hi Energy Malinois for demanding people.
Belgian Shepherd Dog - Malinois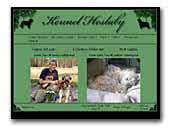 Kennel Heslaby
Breeder of Bearded Collie and Gos d'Atura Catala.
Catalan Sheepdog
Bearded Collie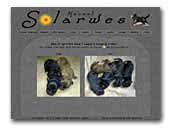 Kennel Solarwes
We are a small breeder of Gos d'Atura Catala.
Catalan Sheepdog

SUGARHILLS Chihuahua kennel
We breed Chihuahuas, and have imported the most famous lines from very nice kennels,from all over the world.

In our breeding program we strive to breed perfect Chihuahuas in every way, In Health, Body and Soul! We are located on the exotic island of GOTLAND in the baltic sea, belongs to Sweden. We ship world wide. We are members of FCI, SKK, AKC.
Welcome to contact us! Sincerely
Mr Peter Borgenstrand
Chihuahua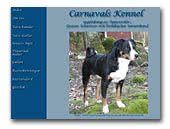 Carnavals kennel
Welcome to kennel Carnavals. If you want more information, please mail us or give us a call.
Britt Klingeborn
Appenzell Cattle Dog
Entlebuch Cattle Dog
Great Swiss Mountain Dog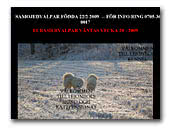 Lejonbols kennel
Breeding of Eurasier, Samoyed and Leonberger. Visit our home page and see all photos och our beautiful dogs. Breedingdogs are free in hips, elbows, patella and eyes. Good mentalitet are very important for us. We are located in the south of Sweden. Welcome.
Eurasier
Samoyed
Leonberger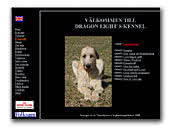 Dragon Light's kennel
Breeding Irish wolfhound and in family enviroment, to become happy, healthy and good socialized dogs.
Irish Wolfhound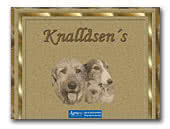 Knallåsen´s kennel
Home of Irish Wolfhound and Galgo Espanol.
Irish Wolfhound
Spanish Greyhound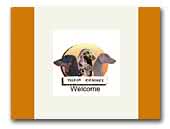 Yygeia Kennel
Show quality dachshunds. Ussind the best loodlines from Europe and USA. Bred for quality and Elegance.
Dachshund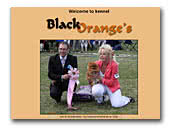 Black Orange's Show Pomeranians
We have been breeding Pomeranians since 1993 in a nice environment on the countryside. All our dogs are like family members on the kennel, which consist of three lovely Pomeranians, two females and one male. Our females are all qualified at shows before covering. We strive to get sound, healthy and vital dogs. Dogshows are our main interest and that is why we rarely have litters. It is not the quantity, but the quality that counts.

Our male World Junior Winner -08 Black Orange's Limited Edition aka Tiger was the most winning junior in Sweden in 2008. Tiger was one of Scandinavians most winning Pomeranians and placed at Top Ten in Sweden. We are looking forward to see Tigers offspring's in the show ring this year.

In 2000 we got the opportunity to buy a promising femalepuppy from kennel Sunline in Norway. She provred to be very successful at dogshows and she has provided her offspring with fine qualities. Her name is Multi Champion INT NORD FIN S DK CH Swedish Winner -03 Sunline Lady In Red " Bonnie" She is one of Scandinavian Top Winning Poms during the past years, and The Very Best Female on Top Ten Pomeranians in Sweden 2002 and 2003.

In 2007 I had the pleasure of handling the Top Pomeranian "Smiley" Sunterra Spontaneous Daystar to an International, Swedish and Danish Champion.
Smiley became 1 # Pomeranian in Sweden 2007!

You will find us in the western part of Sweden in Särö, about 30km south of Gothenburg.
Pomeranian
« Prev 1 2 3 4 5 6 7 8 9 10 11 12 13 14 15 16 17 18 19 20 21 22 23 24 25 Next »