Dog Breeders > Sweden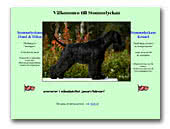 Stommelyckans kennel
We breed miniatureschnauzers in the colours black, black&silver, pepper&salt. Our first goal is that our dogs are loved familymembers with very good temperament. But ofcourse we also strive for the really good looking miniatureschnauzer.
Miniature Schnauzer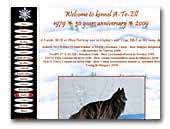 Kennel A-Te-Ell's Groenendael
If you want a nice looking companion to show, agility, obedience, tracking, long walks or whatever, just give me a call or an email. I usually have one, or maybe two, litters a'year with social, happy and friendly dogs. Wellcome to my webpage.
Belgian Shepherd Dog - Groenendael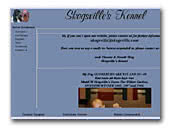 Skogsville's Kennel
Breeder of Perro De Agua Espanol (Spanish Water Dog) and Italian Greyhound !
Spanish Water Dog
Italian Greyhound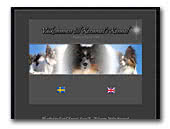 Keramet's Kennel
A small kennel in Sweden breeding for healthy, working and good looking papillons. Take a look at our website for more information!
Papillon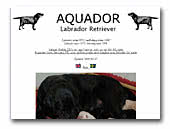 Aquador Labrador Retriever
With Labradors since 1971, breeding since 1998.

We are members of Swedish Labrador Retriever Club (LRK) and registered with the Swedish Kennel Club (SKK), which in turn is associated to FCI, and follow their rules for breeding. We only breed dogs that are free for generations on hips (A or B), elbows, and eyes; current eye certificate must not be older than a year from mating. All breeding stock is shown with at least excellent on conformation and many have some working test done. We aim for mentally sound dogs, kind cuddly dogs that love to work with you and also have excellent conformation.

Litters are raised indoors making the pups used to things in a normal home such as vacuum cleaner, washing machines, cats, and children among other things. At delivery at 8 weeks they are fully registered with SKK, wormed several times, micro chipped, examined by vet and had their first vaccinations.
Labrador Retriever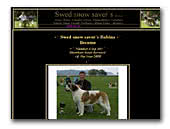 Swed snow saver's
Breeders of Saint Bernhard dogs, smooth and rough haired.
Saint Bernard Dog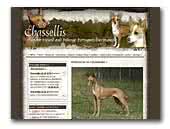 Kennel Chassellis
A small breeding of Pharaohhound and Podengo Portugues smooth pequeno. All the dogs lives in the house with the rest of the family out in the country in South of Sweden.
Pharaoh Hound
Portuguese Warren Hound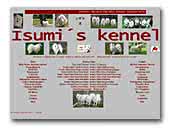 Isumi's kennel
Breeder of Japanese Spitz in Sweden. Breeder since 1980 Beauty at its Best. Welocome to vissit my website dont forget to sign my guestbook.
Japanese Spitz

Kennel Dagsljus
Small breeding with focus on health and mentality.
Collie Rough
German Spitz

Kennel Dantos
A small breeding of rough collie. Important for me is a strong psychic and the dogs health.
Collie Rough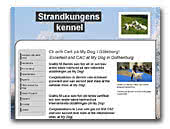 Strandkungens kennel
Welcome to Strandkungens kennel, a family run kennel with lovely White Swiss Shepherds.
White Swiss Shepherd Dog
« Prev 1 2 3 4 5 6 7 8 9 10 11 12 13 14 15 16 17 18 19 20 21 22 23 24 25 Next »