Dog Breeders > Sweden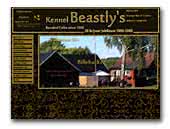 Kennel Beastly's Bearded Collie
Breeder in the south part of Sweden since 1989. Planning for puppies when we want to keep something for our us self. Breeding for helth, mentality and beauty.
Bearded Collie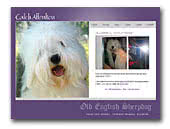 Catch Attention
Catch Attention Old English Sheepdog Kennel based in Sweden. Welcome in!
Old English Sheepdog / Bobtail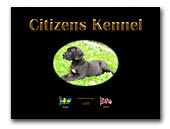 Citizen's Kennel
We breed Blue, Black and Harlekin. All with exelent temperament and health.
Great Dane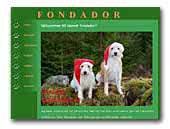 Fondador Kennel
Small family owned kennel breeding Kromfohrländer.
Kromfohrländer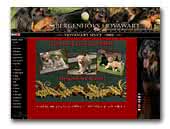 Bergenhovs Kennel
Breeder of Hovawart in Sweden.
Hovawart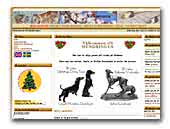 Heesa Meesas
Italian Greyhound and Mini Dachshund
Welcome to Heesa Meesas Italien Greyhound & Smooth Miniature Dachshund. We breed Italien greyhound and Smooth Miniature Dachshund, we want a happy, helthy and nice looking IG/dachs, so our puppies can make many happy familys around the world!
Italian Greyhound
Dachshund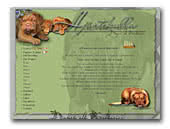 Kennel Hjärtekulla
Breeder of Dogue De Bordeaux.
Dogue de Bordeaux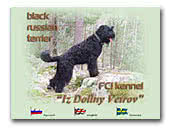 Iz Doliny Vetrov
Black Russian Terrier kennel
Black Russian Terrier kennel in Sweden.
Black Terrier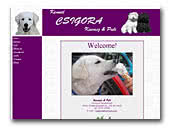 Kennel Csigora
Kennel Csigora are situated in the south of Sweden and we have Kuvasz and Puli. Our goal is to produce top quality dogs for family life, shows and breeding. You are very welcome to visit our webpage for more information about Kuvasz, Puli, our coming puppies and plans for the future.
Kuvasz
Puli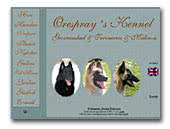 Orespray's Kennel Groenendael & Malinois
Breeder of groenendael & malinois for show and work. Studmales available.
Groenendael & Malinois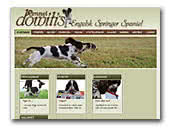 Kennel Dowiti's
Breeder of English Springer Spaniel in Vimmerby, Sweden. Visit our website for updated information about our dogs, and current puppies.
English Springer Spaniel
« Prev 1 2 3 4 5 6 7 8 9 10 11 12 13 14 15 16 17 18 19 20 21 22 23 24 25 Next »