Dog Breeders > Sweden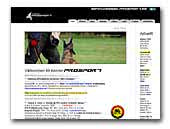 ProSport
We are breeding Hi Energy Malinois for demanding people.
Belgian Shepherd Dog - Malinois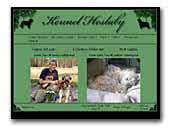 Kennel Heslaby
Breeder of Bearded Collie and Gos d'Atura Catala.
Catalan Sheepdog
Bearded Collie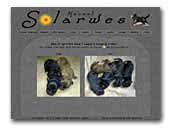 Kennel Solarwes
We are a small breeder of Gos d'Atura Catala.
Catalan Sheepdog

SUGARHILLS Chihuahua kennel
We breed Chihuahuas, and have imported the most famous lines from very nice kennels,from all over the world.

In our breeding program we strive to breed perfect Chihuahuas in every way, In Health, Body and Soul! We are located on the exotic island of GOTLAND in the baltic sea, belongs to Sweden. We ship world wide. We are members of FCI, SKK, AKC.
Welcome to contact us! Sincerely
Mr Peter Borgenstrand
Chihuahua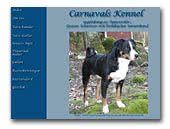 Carnavals kennel
Welcome to kennel Carnavals. If you want more information, please mail us or give us a call.
Britt Klingeborn
Appenzell Cattle Dog
Entlebuch Cattle Dog
Great Swiss Mountain Dog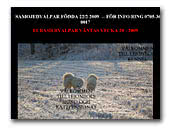 Lejonbols kennel
Breeding of Eurasier, Samoyed and Leonberger. Visit our home page and see all photos och our beautiful dogs. Breedingdogs are free in hips, elbows, patella and eyes. Good mentalitet are very important for us. We are located in the south of Sweden. Welcome.
Eurasier
Samoyed
Leonberger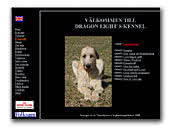 Dragon Light's kennel
Breeding Irish wolfhound and in family enviroment, to become happy, healthy and good socialized dogs.
Irish Wolfhound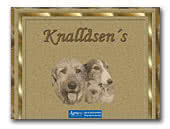 Knallåsen´s kennel
Home of Irish Wolfhound and Galgo Espanol.
Irish Wolfhound
Spanish Greyhound
« Prev 1 2 3 4 5 6 7 8 9 10 11 12 13 14 15 16 17 18 19 20 21 22 23 24 25 26 27 28 29 30 31 32 33 34 35 36 37 38 39 40 41 42 43 44 45 Next »