Dog Breeders > Sweden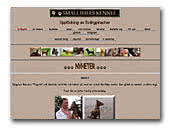 Smallwills kennel
Breeders of miniature-pinscher.
Miniature Pinscher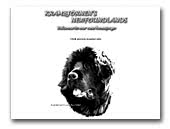 Krambjörnen's Newfoundlands
Small, serious breeding of newfoundlanddogs, black and white/black.
Newfoundland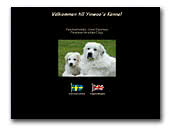 Yinwoo's Kennel
Small hobby kennel from Sweden.
Pyrenean Mountain Dog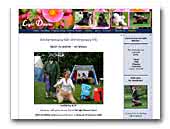 Light Dream's kennel
Top winning American Cockers in Sweden!
American Cocker Spaniel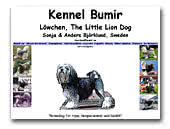 Bumir Löwchen
Breeding for type, temperament and health.
Little Lion Dog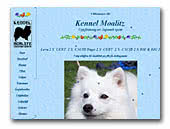 Kennel Moalitz
We are a small kennel in the country in Sweden. For more information ples look att our hompage.
Japanese Spitz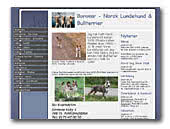 Boromir
Breeding Norwegian Lundehund & Bullterrier.
Norwegian Lundehund
Bull Terrier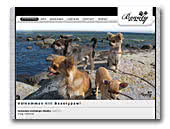 Beautypaw Kennel
A small kennel with goals of breeding nice, healty, quality chihuahuas. We don't breed on merles! We love our dogs and they are family members that lives with us inside the house. We are located in south Sweden. The kennel is reg. in FCI and SKK.
Chihuahua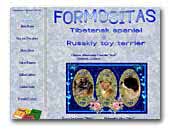 Formositas Kennel
A small cageless breeding in Sweden where the dogs are parts of our family! I breed tibetan spaniel & Russkiy toy terrier.
Russian Toy
Tibetan Spaniel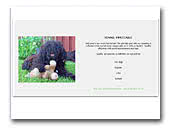 KENNEL IMPECCABLE
Welcome to our small Puli kennel! The ultimate goal with our breeding is reflected in the kennel name (impeccable as in 'with no faults') -healthy offsprings with sound temperament and type.

Quality, not quantity, is definitely our top priority!
Puli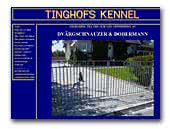 TINGHOFS KENNEL
Breeding of black Miniature Schnauzer in Sweden.
Miniature Schnauzer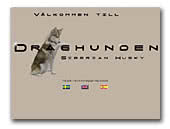 Draghunden - Siberian Husky
We are a small family owned hobby kennel in Sweden. We show and mush with our Siberian huskyn. The health of our dogs is our number one priority. We breed siberians mostly for mushing and shows.
Siberian Husky
« Prev 1 2 3 4 5 6 7 8 9 10 11 12 13 14 15 16 17 18 19 20 21 22 23 24 25 Next »