Dog Breeders > Sweden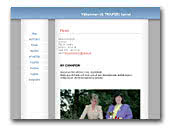 TROUPERS kennel
American Cocker Spaniels
Breeder of American Cocker Spaniel since 1990 under prefix TROUPERS. Wellcome to contact me. Annica Klingvall trouperskennel
American Cocker Spaniel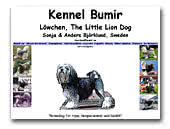 Bumir Löwchen
Breeding for type, temperament and health.
Little Lion Dog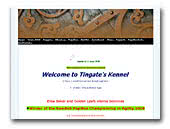 Tingate's Kennel
I have a small kennel breeding papillons and shetland sheepdogs of true Brittsh type. All my dogs are valued familymembers and every now and then I have puppies available. Please take a look at my website for more information!
Papillon
Shetland Sheepdog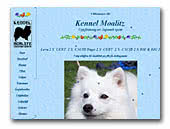 Kennel Moalitz
We are a small kennel in the country in Sweden. For more information ples look att our hompage.
Japanese Spitz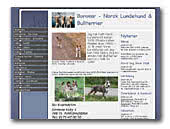 Boromir
Breeding Norwegian Lundehund & Bullterrier.
Norwegian Lundehund
Bull Terrier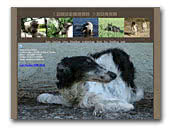 Everhill's Borzois
We are a small kennel from Sweden with hope for breeding sound and healthy Borzois for any sport or activity. We also own Dobermann fort sports! Welcome to our site, we hope you will enjoy your stay.
Borzoi
Dobermann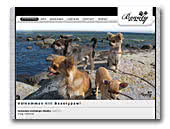 Beautypaw Kennel
A small kennel with goals of breeding nice, healty, quality chihuahuas. We don't breed on merles! We love our dogs and they are family members that lives with us inside the house. We are located in south Sweden. The kennel is reg. in FCI and SKK.
Chihuahua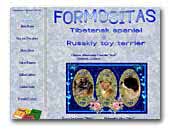 Formositas Kennel
A small cageless breeding in Sweden where the dogs are parts of our family! I breed tibetan spaniel & Russkiy toy terrier.
Russian Toy
Tibetan Spaniel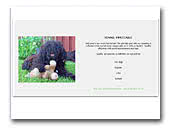 KENNEL IMPECCABLE
Welcome to our small Puli kennel! The ultimate goal with our breeding is reflected in the kennel name (impeccable as in 'with no faults') -healthy offsprings with sound temperament and type.

Quality, not quantity, is definitely our top priority!
Puli
« Prev 1 2 3 4 5 6 7 8 9 10 11 12 13 14 15 16 17 18 19 20 21 22 23 24 25 26 27 28 29 30 31 32 33 34 35 36 37 38 39 40 41 42 43 44 45 Next »