Dog Breeders > Sweden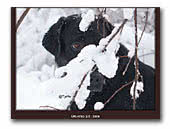 Tjotte's Labradors
Chocolate & black Labradors from the north of Sweden,welcome to visit the TopWinning labrador in Sweden Sv-08 SV-07 NV-06 SV-01 SwShCH NorwCH Tjottes Broken Arrow, up to date more than 45 BOB.
Labrador Retriever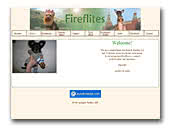 Kennel FIREFLITES
Russkiy Toy & Yorkshire terrier
We are a small Kennel that breeds Russkiy toy and Yorkshire Terrier. With such small breeds it's of great weight and importance that the breeding is done with focus on healthy, mentally stable, anatomically correct animals.

We have taken on The Challange to do this in a ethical and sound way. Welcome to our site to see what we are all about!
Russkiy Toy
Yorkshire Terrier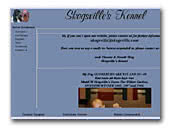 Skogsville's Kennel
Proud breeders of IG's with show attitude.
Italian Greyhound
Yorkshire Terrier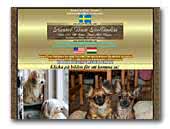 Kennel Team Holländers
We breed Bichon Havanais/Havanese and Chihuahua. Please take a look at our website for more information, you can read it in hugary and English! Best Regards! Nathalie and Linda
Bichon Havanais
Chihuahua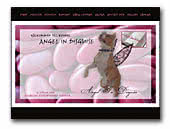 Kennel Angel in Disguise
We're running a small breeding of the American Staffordshire Terrier. Our dog live with us as family members.
American Staffordshire Terrier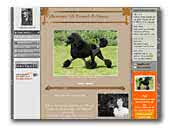 Arbiness Black and White Standardpoodles
Arbiness Kennel specializes in black & White Standard Poodles. Our kennel has been focusing the last 20 years to produce top quality dogs that successfully fullfil their role in life, both as a wonderful family member, a loyal and trusted companion, and finally breeding wonderful show ring dogs.
Poodle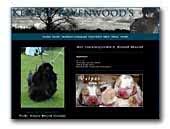 Kennel Ravenwood's
Breeding on Basset Hound and American Cocker Spaniel.
Basset Hound
American Cocker Spaniel
« Prev 1 2 3 4 5 6 7 8 9 10 11 12 13 14 15 16 17 18 19 20 21 22 23 24 25 26 27 28 29 30 31 32 33 34 35 36 37 38 39 40 41 42 43 44 45 Next »