Dog Breeders > Sweden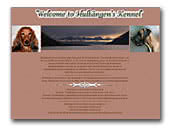 Hultängnen's kennel
We are a small kennel from Sweden since 1977. Priority in our breed is to get good temperament, health, beauty and working. For shows, for companionship and for hunt.
Longhaired Dachshund
Great Dane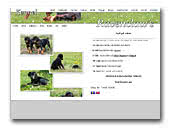 Kennel Ravenclaw's Dobermanns
You will find Kennel Ravenclaw's in Sonarps Kvarn, which lays 20 km south of Jönköping in Småland Sweden. Here I live, Kirsi Selin whit my cohabitant Mats Börjesson. Besides our dogs, four Dobermans, there are a few trotters. With whom we compete and Breed with.

I am home all days whit the dogs, because of my bad back which makes it impossible for me to work as a chef, which is my real profession. I have had dogs the most of my life.

To day there is six Dobermann dogs at home, Babsan from our B- litter Evita, Sarianne and Theo from Italy, Trolle from Russia. We also have a female Kina from Jugoslavia , who lives whit her co-owners. She's the one that will have our next litter. The dogs take the most of my time because I train so much with them. We have big groundings so we can train the most of the working branches and it's nice not have to go away for training.

The dogs lives in our house and have big meadows (for horses before) in which the can move freely all day.

The puppies whom we breed up will first go to people who want working dogs, because the dogs hopefully will have the right mentality for working in any kind. Sure the exterior is important to but the mentality goes first. Why do you need a good looking dog when it's not good mental? The breeding dogs will get qualifications and go through those tests each breeding association demands.

Our goals are to breed up nice and healthy dogs, at least make sure the chance for it is there.
Dobermann


Parsonalities - Parson Russell Terriers
Parsonalities breed Parson Russell Terriers made for show, work and fun.
Parson Russell Terrier


Waffotis kennel
Breeder of Chinese Crested Dog, Griffon Belge and Griffon Bruxellois in south of Sweden.
Chinese Crested Dog
Griffon Bruxellois
Griffon Belge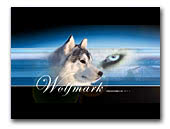 Wolfmark Siberians
Siberian husky kennel in the northern part of Sweden. Our goal is to produce dogs for both show and mushing. Welcome to our site!
Siberian Husky
« Prev 1 2 3 4 5 6 7 8 9 10 11 12 13 14 15 16 17 18 19 20 21 22 23 24 25 26 27 28 29 30 31 32 33 34 35 36 37 38 39 40 41 42 43 44 45 Next »